Elementis lowers profit forecast after 'subdued' fourth quarter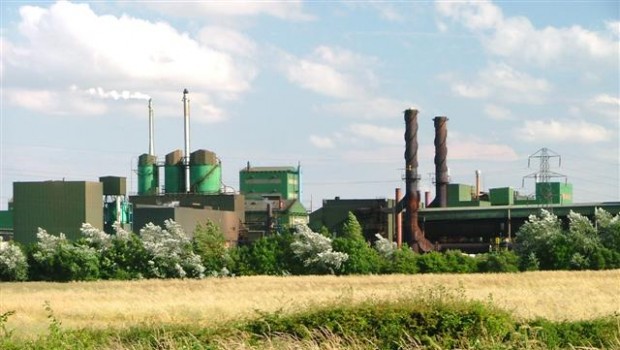 Specialty chemicals company Elementis updated the market on its trading on Tuesday, reporting that the final quarter of the year had been "somewhat subdued", and as a result, adjusted operating profit for 2019 was now expected to be between $122m and $124m (£94.04m and £95.58m).
The FTSE 250 company said its personal care operations had a "mixed" end to the year, with continued solid performance in cosmetics and ongoing competitive pressures in AP Actives.
In coatings, it said demand conditions were in line with expectations, and operating margins remained resilient supported by new business wins, cost savings delivery and price/mix improvements.
Performance in its talc division was said to be in line with expectations, with "solid" industrial talc demand driven by good momentum in coatings and technical ceramics, more than offsetting continued demand weakness in long-life plastics.
Second half performance had materially improved, the company said, driven by new business, cost synergies and nickel sales phasing.
In chromium, a weak demand environment and lower market prices resulted in weaker-than-expected performance.
That, the board said, was "particularly acute" in the rest of the world, whereas margins in North America had remained robust.
Energy performance was said to be weaker than expected, due to a further slowdown in North American drilling activity, with the fourth quarter rig count down about 25% on the prior year period.
In 2019, the firm said its operating cash conversion was expected to be in line with its medium-term performance objective of at least 90%.
That, the board said, had been driven by disciplined capital expenditure and sustainable working capital reduction.
As a result, net debt for the year was expected to be about $465m, representing around 2.8x net debt-to-EBITDA.
The company also said that financial deleveraging remained a "key focus", with the execution of its medium term innovation, growth and efficiency priorities, combined with strong cash generation, expected to drive a "clear" deleveraging profile.
"Our overall performance in 2019 has been negatively impacted by a challenging market backdrop as the more cyclically exposed parts of the portfolio like chromium and energy have deteriorated through the second half," said chief executive officer Paul Waterman.
"However, as outlined at the recent capital markets day, our priorities going forward are clear.
"We remain committed to delivering our medium term group performance objectives of a 17% operating profit margin, operating cash conversion of at least 90% per annum and financial leverage of under 1.5x EBITDA, with further reduction thereafter."
The company said its results for the 12 months ended 31 December were scheduled to be announced on 4 March.
At 0810 GMT, shares in Elementis were down 14.01% at 141.62p.