EasyJet to take delivery of deferred Airbus planes in 2025-27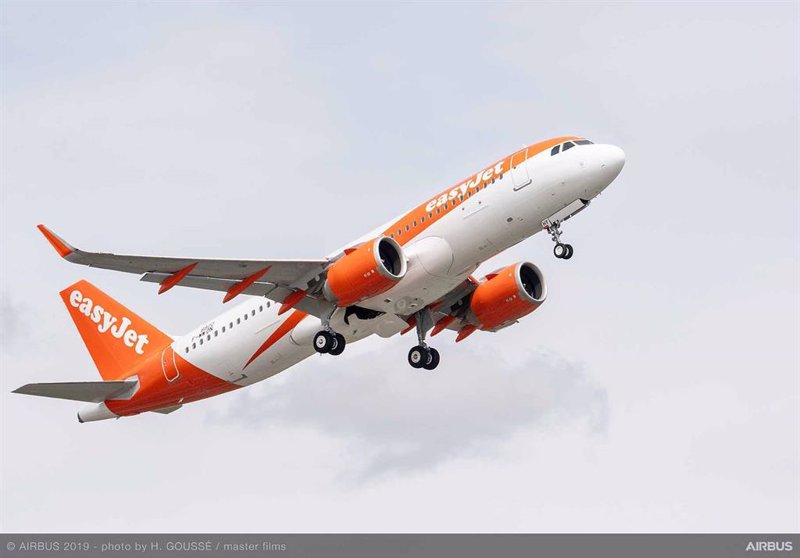 Budget airline easyJet said it would take delivery of 24 Airbus planes between 2025 and 2027 after deferring the order to save cash during the coronavirus crisis.
The company had originally deferred delivery of 32 A320NEO jets. Eight were meant to join its fleet this year before the pandemic hammered passenger demand and forced easyJet to ground most of its fleet.
With no recovery in air travel to pre-pandemic levels expected until 2023, the airline pushed delivery of the remaining 24 planes beyond December 2022. It has also announced 4,000 job cuts.
EasyJet said on Tuesday that all the aircraft purchased under the original 2013 deal were "subject to a very substantial discount from the list price which remains unchanged".
It added that it could pay an extra £95m for the planes under a price escalation mechanism to reflect market inflation in labour and material costs.
"Any increase would be materially offset by the reduced cost of borrowing associated with the significant cashflow benefits in the next 16 months arising from these deferrals, including consequential changes to the schedule of pre-delivery payments," easyJet said.
The company said it had also secured a free extension to deadlines for the exercise of existing deferral and purchase rights.
"EasyJet now has the flexibility until December 2020 to defer two aircraft and the option to not take up to seven aircraft currently scheduled for delivery between FY2022 and FY2026," the company said.
It also agreed an extension to the deadline for the exercise of options on seven aircraft to November 2021 and November 2022 for six planes.
Chief executive Johan Lundgren said the changes "defer capacity in the medium term while continuing our long-term strategy of replacing our older fleet with the advanced and lower fuel burning A320NEO family".
The Airbus deal has led to a public row with easyJet's founder Stelios Haji-Ioannou, who tried, and failed, to eject Lundgren, the chairman John Barton and two other directors from the board over its decision to go ahead with a £4.5bn order for 107 planes.
He claimed easyJet shares would be worthless if the deal proceeded during the worst crisis in aviation industry history.
Haji-Ioannou has sought to link easyJet's purchase of planes from Airbus to the aeroplane maker's payment of £3bn in fines after admitting to handing out huge bribes to secure contracts in 20 countries.
The tycoon, who founded easyJet in 1995, said he would carry on looking for reasons for the close relationship between easyJet's board and Airbus. He has offered £5m for information that helps him cancel the purchase of the Airbus planes.