EasyJet to operate full schedule despite new UK quarantine rules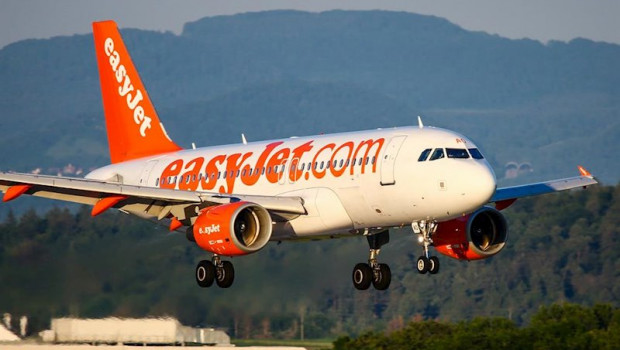 Budget airline easyJet said it planned to operate a full flight schedule in the coming days despite the UK government adding more countries to its coronavirus quarantine list, including France and the Netherlands.
The company said it had noted the decision to impose a quarantine requirement for passengers travelling from France, Malta and the Netherlands.
"We plan to operate our full schedule in the coming days. Customers who no longer wish to travel can transfer their flights without a change fee or receive a voucher for the value of the booking," an easyJet spokesman told Sharecast.
"Should any flights be cancelled for later in August customers will be notified and informed of their options which includes transferring to an alternative flight free of charge, receiving a voucher or applying for a refund via a webform on our dedicated Covid Help Hub at easyJet.com."
Airlines, already hit by a collapse in passenger demand due to the pandemic, are bracing for a second battering after the government recently ordered a 14-day quarantine for travellers arriving from Spain, a key summer destination for Britons.
AJ Bell investment director Russ Mould said the latest decision "will feel particularly painful as it comes at the height of the UK holiday season and the question now becomes just how long the likes of EasyJet, Ryanair and British Airways-owner International Consolidated Airlines can continue under these conditions".
"The problem for the airlines is that people's desire for a break in the sun may be outweighed by their fear of the logistical challenges of holing up for two weeks when they get back, with decisions on which countries to add to the quarantine list often coming at short notice."
"It appears summer 2020 will be something of a write off, the industry cannot afford for the same to be true in 12 months."
"And yet until there is a vaccine, the recovery from the coronavirus is likely to be patchy with the risk of travel restrictions between countries when there are localised flare ups."