EasyJet ramps up Q1 capacity as FY losses hit £1bn
Budget carrier says lifting Covid curbs boost demand in final quarter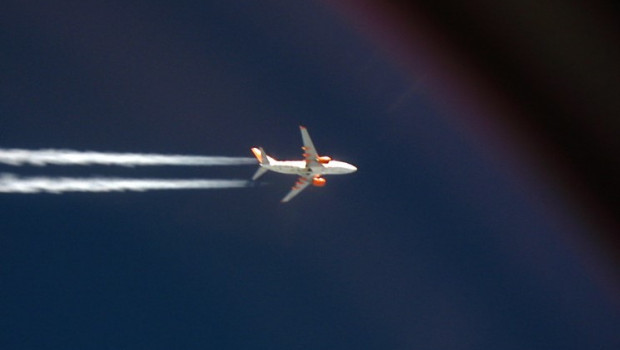 Low-cost airline easyJet said it expected to post annual losses of more than £1bn due to the Covid pandemic, but added that it turned cash positive in the final quarter of the financial year driven as demand improved.
The carrier on Tuesday said it expects a headline pre-tax loss of £1.14bn - £1.17bn compared to consensus of £1.175bn. It generated £40m in cash in the three months to September 30 as intra-European and UK domestic demand improved after Covid lockdown measures were eased.
Winter capacity has been increased, with easyJet adding 100,000 seats for the first quarter with particularly strong demand for winter sun destinations. The company said it expects capacity to continue to grow throughout fiscal 2022.
Capacity was now expected to be up to 70% of 2019 first quarter levels in Q1.
"While intra-European demand led the recovery over the summer, the recent UK government announcement to remove and relax restrictions and testing has created positive booking momentum into Q1," it said in a trading update.
October half-term bookings were strong, especially to the Canary Islands where easyJet increased capacity to 140% of 2019 levels. Bookings for the first half are double those of the same time last year.
During the fourth quarter easyJet flew 58% of full-year 2019 capacity, a "significant" ramp up from the 17% of 2019 volumes in the previous three months. Domestic traffic in UK and intra-European flying was 77% of 20119 levels, whereas UK International travel was just 32% of levels due to "onerous and expensive" government restrictions.
"It is clear recovery is underway. We have seen city breaks beginning to return alongside growing demand for leisure travel from customers looking for flights and holidays to popular winter sun destinations including Egypt and Turkey," said chief executive Johan Lundgren, adding that business demand was also on the rise.
UK Transport Secretary Grant Shapps last week said last week he wanted to scrap costly PCR tests for international travellers returning to England by the October half-term, instead requiring a cheaper lateral flow test on day two.
The government also scrapped the pre-departure test to get back into the UK for fully vaccinated travellers, and cut the number of countries on the red list, which have the toughest restrictions, to only seven.
However, Lundgren said other European countries had moved faster to axe all testing requirements for fully jabbed travellers. He called on the UK to do the same to allow travel to recover to pre-pandemic levels, citing European countries that have made the change, such as the Netherlands, where easyJet had resumed flying at pre-Covid levels.
The carrier recently rejected a takeover approach from rival Wizz Air and has bolstered its balance sheet with a £1.2bn fundraising, which allowed it to pay down debt to £900m from £2bn. It is still withholding dividend payments and pulled guidance for 2022.
AJ Bell investment director Russ Mould said easyJet still had to contend with limited earnings visibility as people booked flights close to their departure date.
"Nonetheless, it does feel as if the airline sector is at a turning point and there are enough positive signs to take a more positive view of the industry's outlook."
"EasyJet still benefits from a strong brand and a trustworthiness that Ryanair lacks. Ask anyone in the street which they'd rather fly with – EasyJet or Ryanair – and the answer will almost certainly be EasyJet."