Dunelm reinstates dividend as online sales drive first-half profit rise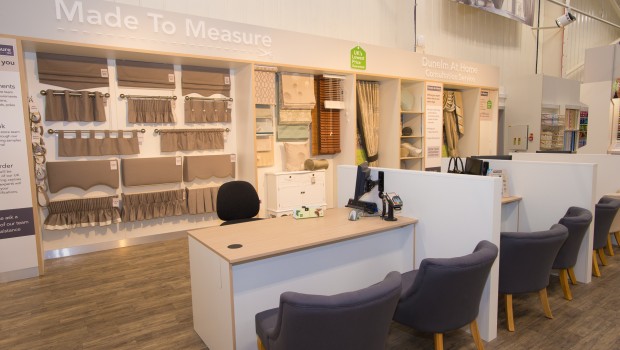 Homewares retailer Dunelm resumed dividend payments and reported a rise in first-half profits driven by higher online sales as tougher Covid-19 lockdown restrictions closed its stores.
Pre-tax profits in the 26 weeks to December 26 rose 34.4% to £112.4m and a 12p-a-share dividend was declared. Digital sales grew 111% while total sales were up 23% to £719.4m.
Dunelm said the early weeks of the half benefited from pent-up demand following the first lockdown and the delayed timing of its summer sale and the latter part impacted by further store closures across its estate.
The company added it was making a "modest" weekly loss in the current quarter, covering around 70% of prior year sales through home delivery and click & collect services, said chief executive Nick Wilkinson, but pulled full-year guidance given uncertainty on when Covid-19-related restrictions will be lifted.
"All but one of our stores are currently closed to customers and we do not have clarity on when they will re-open. However, we continue to offer contactless click & collect and home delivery services and are confident that the business will return to growth once we are allowed to re-open our stores," he said.
Wilkinson said customers had "become more comfortable with shopping for homewares and furniture online", and recent investments in digital capabilities and capacity enabled Dunelm "to scale up rapidly to service this demand" as online traffic grew by 95%.
Shore Capital analyst Greg Lawless said Dunelm was well manged, "leveraging the investments made in the online platform and the remains what we call one of the best-in class retailers with strong cash generation capabilities and a tight focus on stock and cost controls".
"In our view, these results show that Dunelm has been a winner given the various lockdowns in the UK. Whilst the stores are closed for now during lockdown 3.0, consumers have been investing in home projects during current year 2020 given the amount of time spent in one's home."
"The investment case in our view is centred on the self-help levers in the business and the multi-channel approach which has served the business well during lockdown as it has become a pure-play retailer."
However, Lawless added that as current lockdown restrictions ease there was some conjecture on "whether there will be pent up consumer spending" and while the outlook remained unclear "Dunelm remains well placed given that some department store capacity is / has exited the market place".
"Dunelm remains a core holding for many investors in the retail arena and we will watch the Dunelm story unfold with a keen eye," he said.