DS Smith pleased with performance since November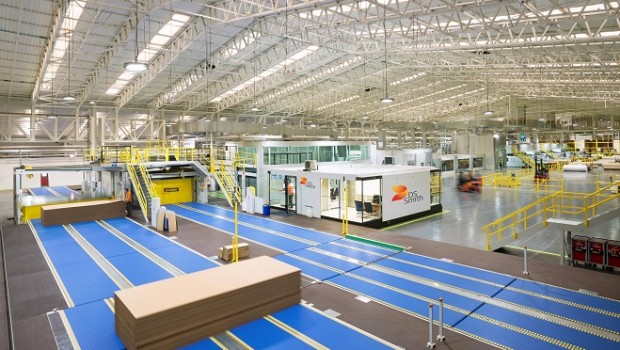 DS Smith said on Wednesday that trading had continued to progress well in the period since 1 November, despite macroeconomic uncertainty.
The FTSE 100 packaging firm said group like-for-like corrugated box volume growth increased during the second half of its financial year, as expected, with good performances reported from the Iberia, Eastern Europe and UK geographies.
It said the operations of its Europac acquisition were performing well in particular, adding that its fast-moving consumer goods and e-commerce businesses had grown "strongly" over the Christmas period, although countries with exposure to export-led markets, including Germany, were still subdued.
In its North American business, DS Smith said it was "very pleased" with initial customer reaction and operational progress from its new box plant in Indiana, which opened in November.
It said its domestic US business remained robust, although the negative impact of lower US paper export prices remained ongoing, due to reduced demand from China.
However, its increasing packaging capacity at the new site would progressively reduce its exposure to that market, the board noted.
The firm had also continued to focus on pricing, costs and cash, with limited box price erosion described as "testament" to its resilient business model and strong customer offering.
DS Smith said it expected to deliver a margin in the full year in line with that achieved in the first half.
On 27 February, the company completed the sale of its plastics division to Olympus Partners and its affiliate Liqui-Box Holdings.
The net cash proceeds of around £400m, after taxation, transaction adjustments and expenses, would be used to reduce financial gearing in line with its medium-term target of net debt-to-EBITDA at or below 2.0x.
DS Smith said the sale reinforced its commitment to being "the leading supplier" of sustainable fibre-based packaging solutions.
"The group has delivered a robust performance during the period within a challenging macroeconomic environment," said group chief executive Miles Roberts.
"Whilst we continue to monitor events and work closely with all our suppliers and customers, we have not to date seen any material impact to our business from coronavirus."
Roberts said the company's sustainable packaging offering, including the replacement of plastics, was becoming "ever more important" to its fast-moving consumer goods and e-commerce customers, with the firm continuing to gain market share.
"Despite continued uncertainty in the macro-economic environment, our focus on pricing discipline, enhanced cost and efficiency improvements, and cash generation, support our expectation of further good progress in the year."