Drax still committed to carbon capture project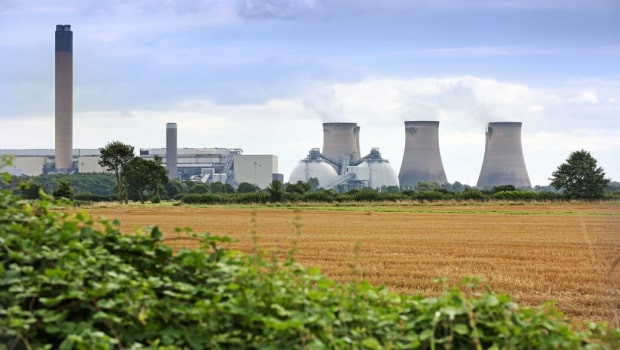 Drax insisted on Thursday that it still plans to install carbon capture technology at its power plants even after the government rejected its plans to introduce the technology at a power plant in England.
The Department for Energy Security & Net Zero said earlier that Drax had failed to get 'Track-1' status for its biomass project with carbon capture and storage (BECCS).
Drax had said that it was prepared to invest £2bn to fit the technology to some of the units at its Yorkshire plant.
But Drax put out a statement noting that its power station BECCS project had passed the deliverability assessment for the Power BECCS project submission process.
Drax said it has been invited to enter formal bilateral discussions with the government immediately, to move the project forward.
The government is committed to achieving 5Mtpa of engineered Greenhouse Gas Removals (GGRs) by 2030 and Drax said that its power station is the only project that can enable the government to achieve this goal.
Chief executive Will Gardiner said: "Delivery of BECCS at Drax Power Station will help the UK achieve its net zero targets, create thousands of jobs across the north and help ensure the UK's long-term energy security.
"We note confirmation that our project has met the Government's deliverability criteria and Government remains committed to achieve 5Mtpa of engineered Greenhouse Gas Removals by 2030 - a goal that cannot be achieved without BECCS at Drax Power Station. We will immediately enter into formal discussions with Government to take our project forward.
"With the right engagement from Government and swift decision making, Drax stands ready to progress our £2bn investment programme and deliver this critical project for the UK by 2030."
Drax shares closed up 1.1% at 580.60p, having tumbled earlier in the day on the back of the government's announcement.
Danni Hewson, AJ Bell head of financial analysis, said: "The Drax project is substantial and if the technology proves successful it will be incredibly valuable as the world races to meet climate goals. Why it missed out on making today's shortlist is an interesting question and one investors will be pondering.
"Will the government be prepared to 'engage' and make quick decisions to further the project, or will today's optimism be short-lived?"