Drax kicks off first biomass carbon capture scheme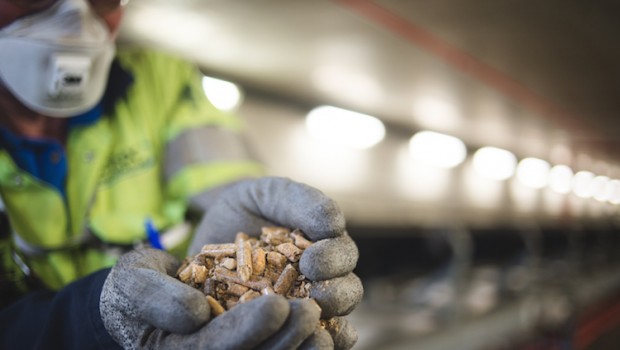 Drax is the first company in the world to capture carbon dioxide from its biomass-burning power station as it looks to become the first in the industry with negative emissions.
Using bioenergy carbon capture and storage technology from C-Capture, one tonne of CO2 is being prevented from entering the atmosphere each day from a demonstration wood-burning plant at Drax in North Yorkshire.
Drax is still seeking ways to store and use the captured CO2 and how to scale up the BECCS pilot to deliver negative emissions.
Drax has invested £400,000 in the pilot, which it said could be the first of several projects to deliver a rapid, lower cost demonstration of BECCS.
The company could capture 50m tonnes of carbon dioxide per year by 2050, approximately half the nation's emissions target, according to estimates from The Royal Society and Royal Academy of Engineering.
"This innovative technology has the potential to make huge strides in our efforts to tackle climate change while kick-starting an entirely new cutting-edge industry in the UK," energy and clean growth minister Claire Perry said.
Drax chief executive Will Gardiner said: "Proving that this innovative carbon capture technology works is an exciting development and another important milestone in our BECCS project."
He added that the company was working with the government and other businesses on ways in which the carbon dioxide being captured can be stored or used in other processes.