Domino's to create 8,000 jobs; Q3 sales rise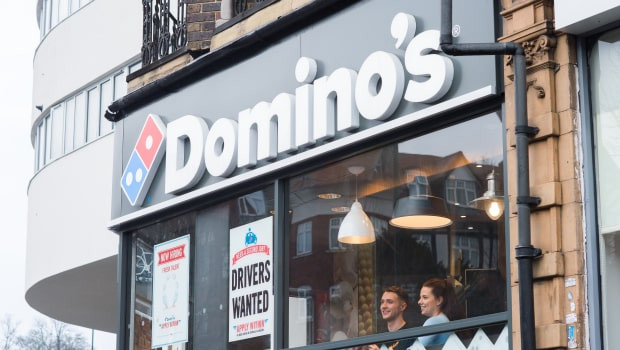 Domino's Pizza reported a jump in third-quarter sales on Thursday as it announced plans to create 8,000 jobs.
In an update for the 13 weeks to 26 September, the company said system sales rose 9.9% to £375.8m, or 8.8% on a like-for-like basis. Excluding the benefit of a lower VAT rate, underlying like-for-like system sales rose 6.4%.
Total orders grew 9.5 % during the period, with collection orders up 40.3% and now at 82% of 2019 levels, "lapping a period which was significantly impacted by Covid restrictions". Domino's pointed out that collection is its most profitable and labour-efficient channel.
"We are equally pleased with the delivery performance as we have continued to grow order count despite the prior year comparative period benefiting from the effects of prolonged lockdown periods," it said.
The company said it's confident of delivering on its full-year expectations.
Chief executive Dominic Paul said: "We have delivered another strong quarter and demonstrated excellent momentum in the business which reflects the hard work and commitment of our franchisees and colleagues. We have built on our strong performance through the pandemic as restrictions have been lifted, with our collections business continuing its recovery and our total order count growing in a profitable and sustainable way.
"Our supply chain continues to deliver outstanding results, despite the well-publicised inflationary pressures and challenging labour market, which is testament to the skill and dedication of our teams. While we see these pressures continuing into 2022, our success in managing them to date provides us with confidence that our growth momentum will be sustained. We're proud to be creating new jobs to support that growth and today are announcing that we are recruiting 8,000 new colleagues across the UK and Ireland."