Domino's Pizza Group suspends divi as delivery sales soar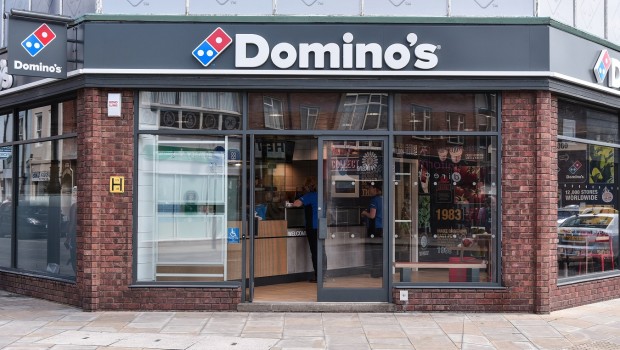 Domino's Pizza Group pulled its dividend and forward guidance in response to the coronavirus pandemic.
Over the past week, UK trading had accelerated, with growth in delivery more than offsetting the lack of collection sales.
The FTSE 250 company, which is the master franchise of the US-based Domino's Pizza brand in the UK, Ireland and a number of European countries, said given the volatility of delivery sales and with an uncertain outlook, it was taking a "cautious and prudent" approach and had decided to suspend the final dividend payment of 5.56p a share.
UK like-for-like sales ex splits growth over the period was said to be broadly similar to the run rate seen in the fourth quarter of 2019, at just over 3%, driven by order count.
The company said the like-for-like sales growth had been driven by growth in items per order, and therefore higher overall ticket, arising from both the shift from collection to delivery as well as a change in consumer purchasing behaviour.
Domino's said it had moved to entirely 'contact-free delivery' and halted in-store collection orders and recruiting additional delivery drivers to ensure it could meet higher demand levels and provide employment opportunities during the period of uncertainty.
In its directly-operated international businesses, in Norway, Switzerland and Iceland, the company said it had seen "significant" disruption, with sales down double-digit year-on-year and around 16 temporary store closures across the three markets due to labour shortages and low demand.
The Swedish business was said to be less affected at present, but the board said it was monitoring the "evolving situation" in that market.
Domino's had net debt of £232.6m, made up of drawn debt under its revolving credit facility of £250.4m, other loans of £0.5m, offset by cash of £16.0m and capitalised arrangement fees of £2.3m.
At 29 December, it had £350m of committed facilities in place under its revolving credit facility and overdraft, providing headroom of £99.6m above its net borrowings of £250.4m.
At 1015 GMT, shares in Domino's Pizza Group were down 2.07% at 274.2p.