Diversified Energy maintains margins as production rises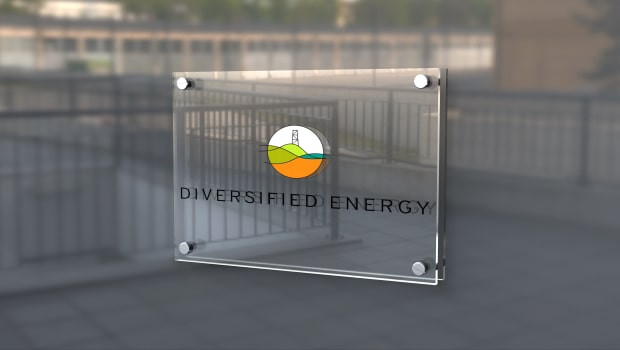 Diversified Energy reported a 19% improvement in full-year production in its final results on Tuesday, to 119,000 barrels of oil equivalent per day, as its cash margins remained "consistent" at above 50%.
The FTSE 250 company said its hedged adjusted EBITDA was ahead 14% year-on-year for the 12 months ended 31 December, to $343m (£260.17m).
It recorded a net loss of $325m, widening from $23m in 2020, which included $485m of tax-effected, non-cash unsettled derivative fair value adjustments, compared to $181m in the prior year.
Adjusted total revenue was up 24% to $687m, net of $321m in commodity cash hedge payments, which swung from cash hedge receipts of $145m in 2020.
Total revenue jumped 147% to $1bn, from $409m.
The board recommended a final quarterly dividend of 4.25 US cents per share, up 6% over the final 2020 dividend, while total dividends per share were 8% higher at 16.5 cents, as dividend payments grew 31% to $130m.
Pro forma year-end liquidity was higher than $400m, the board said, adjusted for two successful asset-backed securitisation (ABS) refinancings of its credit facility borrowings with fixed rates of less than 5%.
Net debt totalled $1.01bn at year-end, resulting in a net debt-to-pro forma TTM hedged adjusted EBITDA leverage of 2.1x on 31 December.
"As we look ahead, the macro environment continues to improve, which we proactively capture by adding to our hedge portfolio, increasing the downside commodity price protection," said chief executive officer Rusty Hutson.
"We have hedged approximately 90% of our 2022 production volumes, giving strong visibility into our free cash flow generation that positions us for meaningful non-dilutive growth in a target-rich environment.
"Higher commodity prices often motivate sellers to transact, so I'm encouraged by the PDP-heavy opportunities before us across an enlarged operating footprint and surrounding territories."
Hutson said that, with more than $400m in liquidity following the company's ABS transactions, Diversified was "well-positioned" to enlarge its long-life, low-decline asset base without the need for additional equity as "many quality assets" were coming to market.
"I am excited about our prospects in 2022 and beyond as we evaluate strategically-aligned opportunities while remaining firmly grounded in our commitment to protect our strong balance sheet underpinned by low leverage with around 90% of our borrowings in fully-amortising structures that provide for systematic debt repayment.
"Well positioned, we remain ever focused on creating long-term value for our shareholders and other stakeholders."
At 0905 GMT, shares in Diversified Energy Company were up 1.26% at 116.45p.