Diversified Energy ends 2021 in line with market forecasts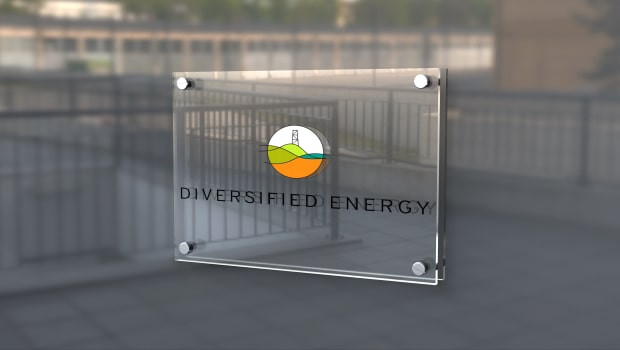 Diversified Energy confirmed in a trading update on Wednesday that its 2021 results would be in line with market expectations.
The FTSE 250 company recorded full-year production of 119,000 barrels of oil equivalent per day, up 19% on 2020, with a December exit rate of 139,000 barrels per day, up 35% over December 2020.
It said it realised a 50% cash margin on the enlarged business in the year ended 31 December, with full-year adjusted general and administrative costs down 11% to $1.21 per barrel of oil equivalent.
The company reported the realisation of higher prices in the central region that preserved cash margins, even as total cash expenses increased 13% to $7.97 per barrel of oil equivalent, largely driven by higher production taxes and transportation expenses in the region.
Diversified said it was hedged to provide stability to cash flows, with around 90% of 2022 and 70% of 2023 natural gas production hedged at $3.17 and $3.07 per thousand cubic feet, respectively.
It said it was "opportunistically hedged" into a rising price environment, adding incremental 2022 NYMEX hedges at an average floor of $4.00 per thousand cubic feet, representing a 33% premium to its previous reported 2022 NYMEX average floor of $3.03 per thousand cubic feet in the third quarter of 2021.
The company closed a leverage-neutral $365 million BBB-rated 4.875% securitisation of its Appalachia assets, which was around 163 basis points lower than its previous amortising term loan, and 38 basis points lower than its previous securitisation.
Secured year-end liquidity totalled $316m, pro-forma for the recent securitisation, while maintaining its 2.2x net debt-to-adjusted EBITDA leverage ratio it reported in October.
"I am pleased to report that our full-year 2021 results are in line with market expectations as the Diversified team delivered another transformative year," said chief executive officer Rusty Hutson.
"This group led our expansion into a new operating region, which today represents one-third of our consolidated production.
"Our enlarged team, including the talented individuals who join Diversified having previously operated our acquired Central assets for their sellers, is actively applying our proven 'smarter asset management' techniques and working to leverage our enlarged scale."
Hutson said the company was continuing to create value for all stakeholders.
"We progressed our environmental, social and governance (ESG) commitments, targeting ambitious emission reductions with the independent verification of our emissions data under way.
"This important work complements our success in retiring 70% more wells than our initial goal at exceptional costs.
"Concurrently, we maintained our progress repaying our fully-amortising debt while continuing to deliver tangible shareholder returns, raising our quarterly dividend for the tenth time since our initial public offering in 2017 to an annualised 17 cents, paying approximately $130m in dividends to our shareholders in 2021."
Diversified Energy's outlook remained "dynamic", Rusty Hutson quipped.
"We enter 2022 with great momentum bolstered by an improving commodity pricing environment that is catalysing rapid industry consolidation and asset sales at compelling multiples of cash flow.
"With another successful low-cost, fully-amortising securitisation completed last week, we have greater liquidity to pursue additional value accretive growth while responsibly stewarding the operating assets that underpin our stable cash flows, debt reductions, ESG commitments and dividends."
Diversified said it would release its full-year results for 2021 on 22 March.
At 0833 GMT, shares in the Diversified Energy Company were up 1.49% at 109.2p.