Diversified Energy boosts dividend after record average production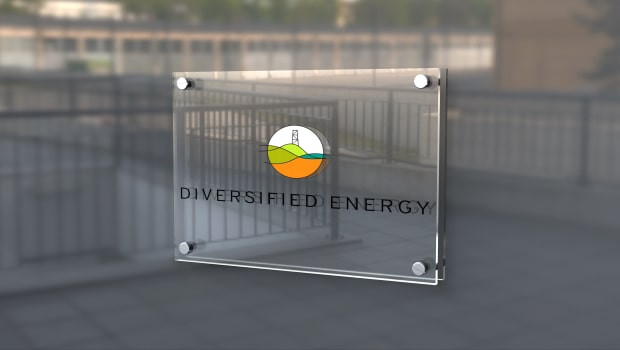 Diversified Energy declared a second quarter interim dividend of 4.25 US cents per share on Monday, up 6% year-on-year, after reaching a record average net daily production in the period.
The FTSE 250 company said production averaged 136,000 barrels of oil equivalent per day in the first half, up 29% on the same time last year, with its exit rate standing at 139,000 barrels per day.
First-half adjusted EBITDA jumped 48% to $224m for the six months ended 30 June, with the company's cash margin coming in at 48%.
It recorded a net loss of $935m, which included $1.2bn of non-cash hedge valuation losses, while its free cash flow yield was 22%.
Diversified Energy reported a leverage ratio of 2.2x, on adjusted net debt of $1.1bn.
"During the first half of 2022, we continued to expand our successes by delivering on a number of key strategic initiatives in line with our long-term growth strategy," said chief executive officer Rusty Hutson Jr.
"Our recent accretive acquisition of low decline, high margin upstream assets complements our existing Central Region operations, allowing us to build scale, improve margins and harvest synergies.
"In Appalachia, our acquisition and vertical integration of multiple plugging companies expands our asset retirement programme to 15 plugging rigs and enables us to achieve our target of plugging 200 wells per year, while also reducing our effective retirement costs as we earn revenue by retiring wells for others."
Hutson said the firm remained "committed" to tangible shareholder returns, and was "delighted" to declare an additional 4.25 cent dividend for the second quarter, adding around $36m to the more-than-$72m already paid so far this year.
"Our balance sheet remains healthy as we continue into the second half of 2022 with ample liquidity, cash generation and financing capacity to fund further complementary growth opportunities.
"Importantly, in addition to the expansion of our asset retirement teams, we continue to make significant progress on a number of focused environmental, social and governance initiatives, having surveyed over 49,000 unique wells and flown over 6,000 miles of our midstream assets.
"This progress is consistent with our 2022 target of 5% to 10% methane emissions reduction and with our longer term 2026, 2030 and 2040 targets.
"Our OGMP partnership further affirms our commitment to these initiatives with a pathway to 'Gold Standard' reporting by 2023."
At 1040 BST, shares in Diversified Energy Company were up 0.87% in London at 125.99p.
Reporting by Josh White at Sharecast.com.