Diversified agrees purchase of Tapstone assets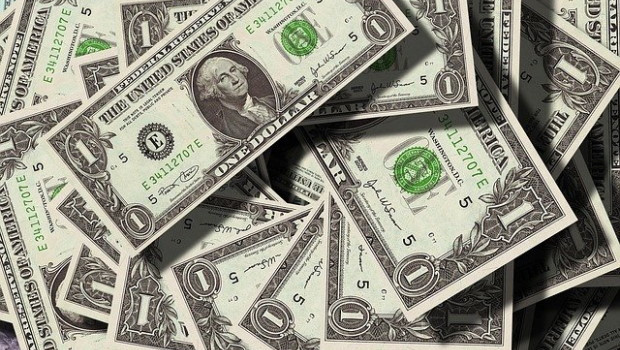 Diversified Energy has entered into conditional agreements to acquire certain upstream assets, field infrastructure, equipment and facilities within its Central Region from Tapstone Energy and its related party KL CHK, it announced on Thursday.
The AIM-traded firm said that under the previously-announced strategic participation agreement, funds managed by Oaktree Capital Management would make a non-operated working interest investment in the acquisition.
Total gross consideration, including Oaktree's investment, would be $419m.
This company said the acquisition, which would be the third co-investment with Oaktree since May, was "strategically aligned" with its prior Central Region acquisitions including Tanos Energy Holdings III, Blackbeard Operating and Indigo Minerals.
Based on its interest, Diversified said the gross cash consideration for the purchase would be $218m, funded entirely with cash and debt financing.
That represented a 1.8x multiple based on the net purchase price and $95m of estimated adjusted EBITDA before potential synergies.
It was also an 80% increase to its previously-announced anticipated adjusted EBITDA contribution from the Central Region acquisitions, bringing the region's total to about $214m.
The net purchase price approximated a PV27 valuation at the effective date of 1 August with proved developed producing (PDP) reserves of 35 million barrels of oil equivalent and a PV10 of $324m, based on 28 September NYMEX strip.
Current production stood at 12,000 barrels of oil equivalent per day, from 660 net operated PDP wells.
The company said it was a 33% increase to the previously-announced anticipated Central Region production, with production being gas-weighted, with the transaction's commitment to optimise existing assets aligning with Diversified's strategy.
High cash margins of about 65% reflected the "favourable" realised pricing benefiting from higher liquids content and a "competitive and scaling" cost structure.
The transaction would expand the firm's Central Region footprint into the "well-established, operator-fragmented" Mid-Continent producing area, broadens the company's consolidation opportunities.
"With a net purchase price of less than two times net cash flow, this acquisition represents another highly accretive, fully balance sheet-financed acquisition that further demonstrates our status as a capable consolidator of producing assets within the Central Region," said chief executive officer Rusty Hutson Jr.
"Our enlarged regional footprint strengthens our portfolio with additional high-quality assets and added scale to drive synergies."
Hutson said the company was "pleased" to be partnering with Oaktree again to acquire assets at a "compelling multiple", and with material upside potential available through asset optimisation.
"Replicating our success in Appalachia, we have quickly established ourselves as a significant operator in the Central Region, which positions us for additional growth.
"As we work to seamlessly integrate these assets, we look forward to welcoming Tapstone's employees to the growing Diversified family."
At 0902 BST, shares in Diversified Energy were down 0.02% at 119.78p.