Direct Line pulls dividend due to coronavirus outbreak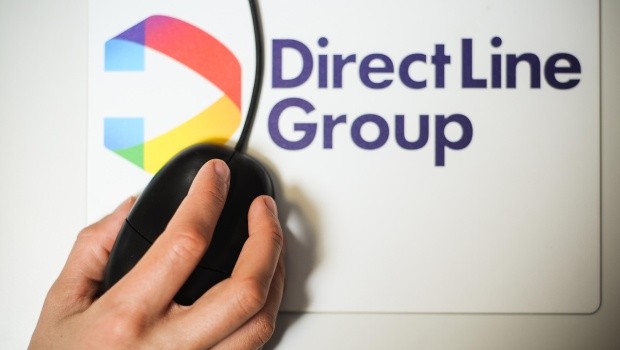 Direct Line said on Wednesday that it was pulling its final dividend due to the coronavirus outbreak and following a request from the Prudential Regulation Authority.
The insurer said: "Notwithstanding the group's strong capital position, in recognition of the regulatory guidance and heightened uncertainty in the macroeconomic environment, the board has decided it will no longer be recommending to shareholders the final dividend for the year ended 31 December 2019."
The situation will be reviewed once the company can get a clearer understanding of the impact of Covid-19 on customers and the business.
The PRA wrote a letter to insurers at the end of March asking that they be "prudent" in their approach to dividends.
Direct Line said travel claims to date continue to develop, reflecting international and domestic travel restrictions and isolation measures. Travel gross reported incurred claims at the end of March were £22m before reinsurance cover of around £18.5m.
Early signs across the rest of the group indicate a reduction in claims, particularly in the motor segment, as customers stay at home, it said.
Group chief executive officer Penny James said: "Covid-19 presents an unprecedented global challenge. For DLG, whilst our capital position remains strong and at the upper end of our risk appetite range, we note the letter from the PRA and the guidance to preserve the group's strong balance sheet during this period of heightened uncertainty.
"It is too early to assess the impact of changes in customer behaviour that will arise given the broader consequences of Covid-19."
At 0935 BST, Direct Line shares were down 6.6% at 272.10p.
RSA Insurance, Aviva and Hiscox also pulled their dividends on Wednesday.
William Ryder, equity analyst at Hargreaves Lansdown, said: "The regulator is clearly very keen for insurers to retain capital going into the next few months, and given the number of dividend cuts this morning we suspect some last minute pressure was applied to bring the industry to heel. While both RSA and Direct Line would probably be considered well capitalised for normal operations, the coming months are not going to be normal. Motor insurance claims are falling thanks to empty roads, but it's possible that other claims may rise going forward.
"It's worth remembering that the bailout of American insurer AIG was a key moment in the 2008 financial crisis, and we can't risk a loss of confidence in the industry now. We understand, therefore, why the regulator isn't comfortable leaving it to management to assess their capacity to pay a dividend, but some consideration should be given to shareholders that are relying on dividend income from their pensions to pay bills and for other basic necessities. Diversified portfolios will help mitigate this pain, but given the breadth of cuts over the last few weeks almost every portfolio will be feeling the pinch."