Diamond sales at Anglo's De Beers drop in fifth cycle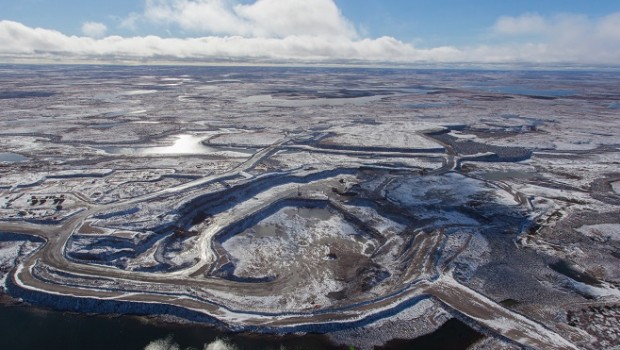 Anglo American said on Tuesday that the value of rough diamond sales at its De Beers unit fell in the fifth cycle of the year amid a difficult trading environment in China.
The value declined to $390m from $416m in the fourth cycle and $581m in the fifth cycle of last year.
De Beers chief executive officer Bruce Cleaver said: "While overall retail sentiment for diamond jewellery in the US remains solid, a more challenging environment in China and higher than normal polished diamond inventories in the midstream resulted in a cautious approach from rough diamond buyers during the fifth cycle of 2019."
RBC Capital Markets analyst Tyler Broda said: "This means the first half consolidated diamond sales total $2.4bn versus our forecast at $2.6bn. Although we had reduced our diamond prices for the year by 4% following the last update there appears to be a growing volume gap as sales are held back. De Beers has historically sold to demand levels with inventories unwinding and building but today's announcement suggests another inventory build will be in place for the H1 results. This inventory is carried at cost so the build will not be as large as the headline difference in revenue expectations would imply.
"Nonetheless, the ongoing weakness in diamond demand, with China and a full value chain being given as the main drivers, will weigh on expectations for De Beers. Following our recent earnings downgrade for the division 2019E EBITDA is $955m or 9.3% of operating EBITDA. We continue to expect that volumes held back will be sold in the future, which bolsters 2020E revenues.
"Clearly, the diamond market will need to see improvement over the next 12 months for this assumption to be proved correct. The end of life of Rio Tinto's Argyle mine in circa 2020 will likely help to restore balance to the smaller end of the market. De Beers accounts for 24.0% of our long-term NAV."