Demand for deluxe range helps lift Christmas sales at Lidl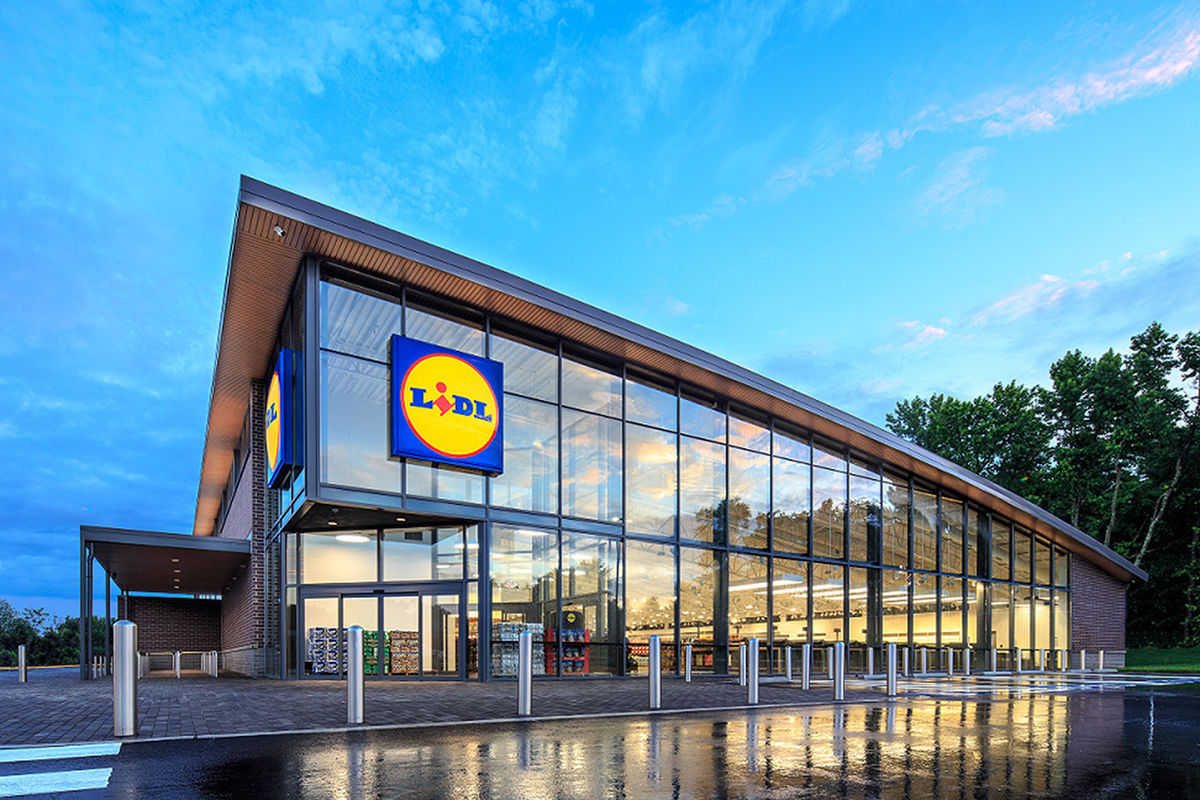 Lidl enjoyed a decent uptick in its Christmas sales in 2018, it announced on Friday, as British shoppers hunted for luxury products at bargain prices.
The Germany-based limited assortment discounter said sales across its estate in the six weeks ended 30 December were up 8% on the same period in 2017, with its busiest trading day falling on 22 December.
It said that was boosted by a 33% increase in sales for its premium product range, 'Deluxe', with customers switching £58m of spend from Waitrose, M&S and the big four, according to its release.
The news came several days after its fellow German discount grocer Aldi said demand for its premium ranges also boosted sales in December.
Lidl said that its 'Deluxe Large Broadland Free Range Bronze Turkey' performed particularly well, with sales increasing by more than 100% year-on-year.
It also noted that its Birchwood Farm Turkey, at £3.95 per kilogram, offered customers "the best value" whole fresh British turkey of the Christmas season, contributing to an overall increase of 18% in turkey sales.
Other best-selling products from the Deluxe range included 'Hand Cooked Crisps', 'Luxury Mince Pies' and 'Brioche Burger Buns'.
"We have continued to expand our footprint across the UK over the past year, and it is no surprise that this contributed to more customers than ever before shopping with us in December and over the Christmas period," said Lidl UK chief executive officer Christian Härtnagel.
"In the context of a tough trading environment facing all grocery retailers, we are particularly pleased with the performance of our 'Deluxe' premium range of products, which registered strong sales increases and proved a major draw for new and existing customers.
"We understand that shoppers are increasingly conscious of cost and for that reason, we not only continued to invest in our low prices - as is seen in our 19p veg offers - but also innovation across our premium range, all to enable our customers to have the best possible seasonal celebrations."
Lidl said its mince pie selection, which included frangipane and ice-topped options alongside more traditional flavours, sold "like hotcakes", with shoppers buying more than 40,000 pies an hour.
The supermarket's speciality fruit and vegetable range was also in demand, with sprouts trees, cavolo nero and speciality broccoli helping to create a 100% lift in sales of its premium fresh produce offering.
A surprise best seller across the season from the Deluxe range was the 'Brioche Burger Buns', of which it sold 100 tonnes.
Following the success of its pink gin liqueurs in Christmas 2017, Lidl also introduced new flavours to the artisanal 'Hortus' gin range, including plum and cinnamon, and gingerbread.
That contributed to an 18% year-on-year sales increase across its beer, wine and spirits range, making it the fastest growing in the market over the Christmas season.
Lidl's store expansion also continued at pace across the UK in the final months of the year, with seven stores opening throughout the holiday season.
To support continued growth in the UK, Lidl said it had committed to investing a further £1.45bn across 2019 and 2020 in the market, which included the opening of a new regional distribution centre in Doncaster in early 2019.
"All of our colleagues across the country play such a critical role during this busy period and I'm really proud of and grateful for their commitment and dedication to our customers," Christian Härtnagel added.
"Going into the new year we remain committed to helping Lidl customers save on their shopping, and continue to focus on providing our unbeatable high-quality-low-price combination."