Deliveroo shares surge as court rules riders are self-employed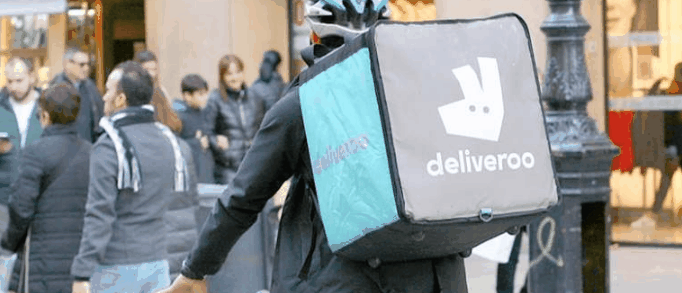 Deliveroo shares shot higher on Thursday after a UK court ruled that its riders are self-employed.
The ruling by the UK Court of Appeal came after the Independent Workers' Union of Great Britain appealed against an earlier judgement. This marked the fourth UK ruling determining that Deliveroo drivers are self-employed following decisions by the Central Arbitration Committee and two High Court judgements.
The decision was based namely on the fact that the terms of Deliveroo riders' employment allow them to ask someone else to carry out a delivery for them. This is the main difference between the case brought by their riders and the one brought by Uber drivers. The Supreme Court ruled in February that Uber drivers should be treated as workers, giving them rights such as a guaranteed minimum wage and paid holidays.
A spokesperson for Deliveroo said: "Deliveroo's model offers the genuine flexibility that is only compatible with self-employment, providing riders with the work they tell us they value.
"Those campaigning to remove riders' flexibility do not speak for the vast majority of riders."
At 1545 BST, shares in the online food delivery company were up 8.6% at 273.20p.
Susannah Streeter, senior investment and markets analyst at Hargreaves Lansdown, said: "The gig economy fortress has successfully defended itself against the latest flurry of arrows designed to pierce its walls.
"Deliveroo has consistently argued in court that the way it engages with its riders means that they are self-employed and so should not be classed as workers. Now the company has won the latest skirmish in its legal fight with judges dismissing an appeal, ruling that because riders are not in an employment relationship with the company, they could not form a collective bargaining unit.
"The company's success appeared to hinge on the fact riders are able to ask another person to take on a job for them. This was the crunch factor which led to the UK Supreme court ruling that because of the lack of substitution rights, Uber drivers should be classed as workers."
Streeter said the fact that Deliveroo successfully defended its business model once again has cheered investors.
"Although the gig economy stronghold is for now staying largely firm, over time there may be fresh capitulations as companies tweak their models to satisfy ongoing concerns under the spotlight being increasingly trained on firms by institutional investors.
"There is now much more attention being placed on environmental, social and governance issues, with workers' rights increasingly under scrutiny. So while Deliveroo might have still won for now on legal grounds, the jury is still out in the court of public opinion."