Debenhams enters administration for the second time in a year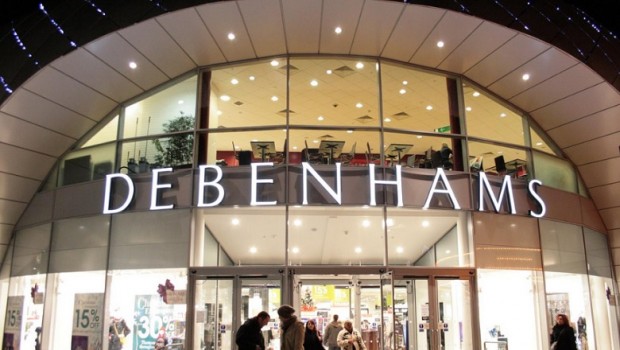 Ailing department store chain Debenhams officially filed for administration on Thursday, for the second time in a year.
The company, which is privately held by a consortium of investors dubbed 'Celine', had flagged the action on Monday, describing it at the time as a "light touch" administration.
It said it would see the existing management team remain in place under the direct control and supervision of the administrators.
The firm's 142 stores remain closed amid the government's Covid-19 coronavirus trading restrictions, and most of its 22,000 employees are on government-funded furlough, though it is still fulfilling online orders.
"This move will protect Debenhams from the threat of legal action that could have the effect of pushing the business into liquidation while its 142 UK stores remain closed in line with the government's current advice regarding the Covid-19 pandemic," the board said in its statement.
"The group is making preparations to resume trading its stores once government restrictions are lifted."
Debenhams said the administrators, FRP Advisory, would work to ensure its UK operation was in a position to reopen as many locations as it can once restrictions are lifted.
Its chief executive Stefaan Vansteenkiste also said he was expecting its owners and lenders to work to make funds available to the company.
Debenhams in Ireland, however, was not expected to reopen, with the company saying it expected administrators to appoint a liquidator for the division.
That would make the company the first major casualty among retailers of the Republic of Ireland lockdown, and would see 2,000 staff laid off.
"We are desperately sorry not to be able to keep the Irish business operating but are faced with no alternative option in the current environment," Vansteenkiste said.