DCC raises dividend and reports 'robust' trading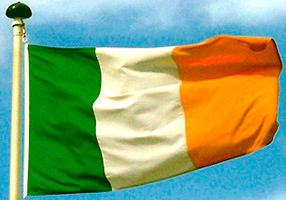 DCC increased its final dividend as the marketing and support services company reported a rise in annual profit and "robust" trading in April and May.
Adjusted operating profit for the year to the end of March rose 7.3% to £494.3m as revenue fell 3.1% to £14.76bn. Pretax profit fell to £311.5m from £327.4m.
The Dublin-based company increased its final dividend by 2.6% to 95.79p taking the annual payout to 145.27p – a 5% increase from a year earlier. DCC said over 26 years as a public company it had an unbroken record of dividend growth at a compound annual rate of 14%.
DCC said the Covid-19 crisis had been good for some parts of its business and negative for others. Strong trading in March featured higher sales of heating and healthcare products but reduced demand for retail transport fuels and some consumer technology products.
"Overall, DCC has traded robustly in April and the early weeks of May and has been significantly profitable in the period," the company said. "Relative to initial expectations at the beginning of April, the performance of the group has been better than anticipated, albeit behind the prior year."
DCC increased its dividend after many leading companies cut their payouts to conserve cash during the crisis. The company said it had put some staff on temporary working and was "utilising governmental schemes to support the continued employment of staff" in parts of the business that were quiet.
Investors have told companies to be wary of paying dividends when workers or taxpayers are bearing the burden of supporting their business. TI Fluid Systems scrapped its dividend after its majority shareholder decided the payment was not worth the potential uproar over the company's use of furlough programmes.
"In the context of the group's cost base, the financial impact of this support is very modest," DCC said. "Essential maintenance and health and safety expenditure will remain a priority."
DCC said at the end of March it had £60.2m of debt, £1.7bn of cash and undrawn credit facilities of £350m.