Darktrace in early takeover talks with PE firm Thoma Bravo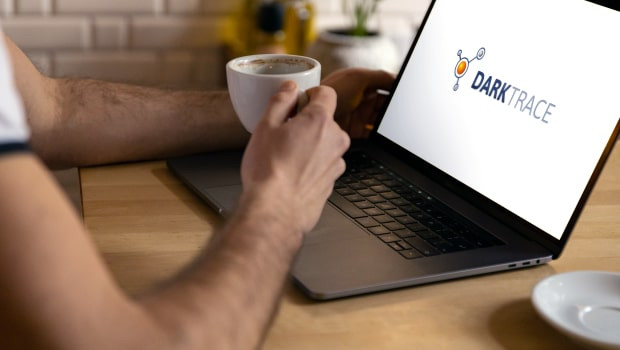 Cybersecurity firm Darktrace said late on Monday that it is in the early stages of discussions with private equity firm Thoma Bravo about a possible takeover offer.
Responding to media speculation, the company said: "Discussions are at a preliminary stage and there can be no certainty that any offer will be made, nor as to the terms of any such offer."
Under UK takeover rules, Thoma Bravo has until 12 September to either announce a firm intention to make an offer or walk away.
At 0845 BST on Tuesday, the shares were up 20% at 500.20p.
Victoria Scholar, head of investment at Interactive Investor, said: "It has been a difficult year for M&A and IPO activity, given the volatile stock market landscape. Perhaps a privatisation of Darktrace is the best way to avoid the uncertainty of this year's market gyrations, with the potential to float the company once again in the coming years once confidence is restored in equities.
"Last month, Darktrace shares jumped after it lifted its full-year profit margin forecast and said it anticipates revenue to jump nearly 50% versus last year. Darktrace has benefited from a surge in demand for cybersecurity this year amid the war in Ukraine and increased cyber threats. The company has managed to secure a number of major corporate clients including AB inBev, which has boosted the top and bottom lines. However this positivity hasn't been reflected in its share price with the stock down significantly since last October after a downbeat analyst note."