Darktrace hits back after short seller takes stake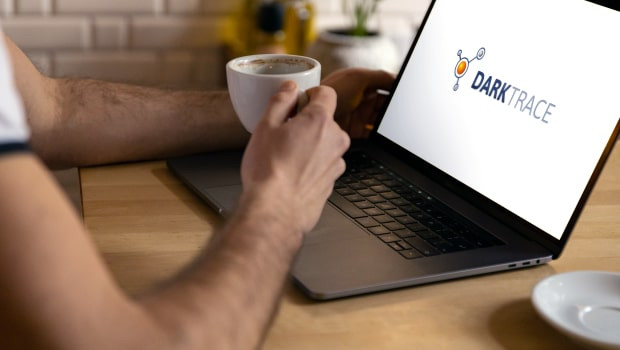 With its shares under pressure for the second day in a row, Darktrace hit back on Tuesday after Quintessential Capital Management reported a net short position in the cyber security firm and questioned the validity of its financial statements.
Shares in the company initially slumped on Monday, after it emerged that Quintessential had reported a net short position of 6.18m shares, or 0.86% of the company's stock as of 27 January.
Explaining the reasons for its short position, Quintessential said in a report: "After a careful analysis, we are deeply sceptical about the validity of Darktrace's financial statements and fear that sales, margins, and growth rates may be overstated and close to a sharp correction.
"Our opinion is based primarily on numerous transactions we detected during the period leading to DT's IPO seemingly involving simulated or anticipated sales to phantom end-users through a network of willing resellers.
"Darktrace seems to have repeatedly used marketing activities to channel funds back into its partners as payment for apparently fictitious purchases. These alleged channel stuffing and round-tripping activities seem to have even involved shell companies in offshore jurisdictions manned by individuals with ties to organized crime, money-laundering, and fraud."
In a brief statement, Darktrace said it was never contacted by the authors of the report for information.
"As a UK listed business, our management team and board take our fiduciary responsibilities very seriously and have full confidence in our accounting practices and the integrity of our independently audited financial statements," it said.
"We have rigorous controls in place across our business to ensure we comply fully with IFRS accounting standards. We're proud of the business we have built, which today helps to protect over 8,100 customers around the world from cyber disruption."
The New York-based asset management firm gave its "strongest possible warning to investors", arguing that Darktrace's equity is "overvalued and liable to a major correction, or worse".
At 1230 GMT, the shares were down 8.9% at 200.35p.