Darktrace defends itself after QCM attack as saga rages on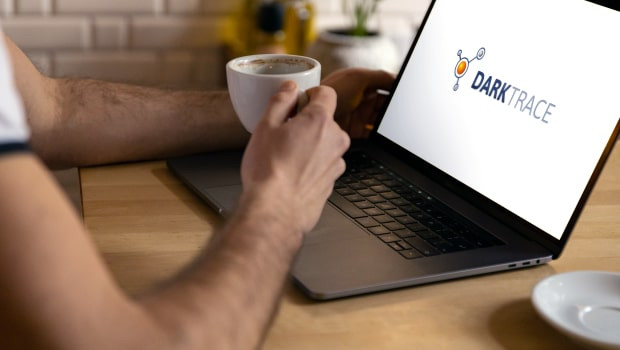 The chief executive of Darktrace put out a statement on Wednesday defending the cyber security firm after it came attack under attack from a short seller earlier this week.
The shares slumped on Monday and Tuesday after Quintessential Capital Management reported a net short position of 6.18m shares and questioned the validity of the company's financial statements.
Explaining the reasons for its short position in a 70-page report on Tuesday, the New York-based asset management firm said: "After a careful analysis, we are deeply sceptical about the validity of Darktrace's financial statements and fear that sales, margins, and growth rates may be overstated and close to a sharp correction.
"Our opinion is based primarily on numerous transactions we detected during the period leading to DT's IPO seemingly involving simulated or anticipated sales to phantom end-users through a network of willing resellers."
QCM accused Darktrace of "channel stuffing", among other things. This is when a company inflates revenues by forcing more products through a distribution channel than the channel is capable of selling.
But Darktrace hit back on Wednesday, with CEO Poppy Gustafsson refuting the allegations made by Quintessential.
"We embrace the scrutiny of the public markets. However, it is also important to refute any unfounded inferences about the listed business we are today and push back in the strongest terms on any suggestions that this is a business that is not being run with the greatest integrity," she said.
"The purpose of our statement today is to explain what we've done to establish and enforce robust processes in our business. I stand by my team and the business I represent.
"We are a business that is growing fast and generating cash. Our technology is world-class, created here in the UK by some of the brightest minds, and we are solving one of society's most pressing challenges - the terrible costs of cyber disruption. We will continue to address any legitimate questions that may arise."
The saga raged on, however, as QCM accused Darktrace of putting out a "lame non-response" to its report.
"We note that in its recent RNS, management has not denied any of our allegations, limiting themselves to express 'full confidence' in their own accounting practices," QCM said.
"In our book, confidence is reserved for the Divine Providence, and we invite DT's investors to instead follow Ronald Reagan's advice: 'trust, but verify'. Or rather, given Darktrace's association with Autonomy, 'don't trust and verify'."
Darktrace was co-founded by Mike Lynch, also the founder of software company Autonomy, which was sold to Hewlett Packard for $11bn in 2011. Last year, HP won a six-year civil fraud case against Lynch after a high court judge ruled that he had duped the US firm into overpaying for Autonomy.
Lynch, who is currently being extradited to the US to stand trial on 15 criminal charges, no longer has anything to do with the management of Darktrace but is a significant shareholder.