Currys warns of lower profits as consumers tighten belts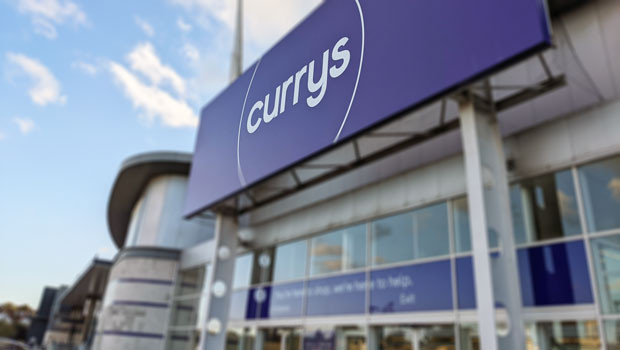 UK electricals retailer Currys said it expected annual profits to be lower as consumers started to tighten their belts amid the cost-of-living crisis.
The company on Thursday said it now expects adjusted profit before tax for the year ending to April 30, 2023 to be £130m - £150 million pounds, down from £186m a year before.
Group profit before tax for the year just completed surged to £126m from £33m, reflecting the reopening of stores after Covid pandemic lockdowns.
Sales were 2% lower to £10.1bn over the year, with a 3% decline in the UK and Ireland. Physical store sales rose 24% as Covid curbs were relaxed, although this was offset by a slowdown in online demand where sales were still a third higher than pre-pandemic 2019.
The results were assisted by £69m in savings through cost-cutting over the year, which helped to offset about £50m of cost-inflation hitting stores - mainly from energy bills.
"On most products we pay in local currency when the goods arrive in our markets, the price increases we are seeing at the moment will be felt by all of our competitors as well. These costs are passed on to consumers, but we seek to proactively mitigate through providing similar, different specification products at alternative price points," said chief executive Alex Baldock.
"Inflation is very likely to create a headwind to consumer spending and impact sales, particularly in some of our more discretionary categories."
He also announced a "2021 Price Lock" which would freeze prices for dozens of products and said Currys was "doing more to help customers spread the cost" with a scheme to delay payments on purchases over £99.
Interactive Investor analyst Keith Bowman said the profit guidance for the year ahead was "understandably cautious" with wider industry supply chain challenges ongoing, "while competition across the retail sector remains intense".
"More favourably, its brick and click offerings have found favour with consumers, giving opportunity to try before buying. Its transformation programme, including reducing its brand names, is now largely complete, while an historic and estimated future dividend yield of over 4% offers an attraction for income investors."
"For now, and when weighing a transformed business against a tough consumer outlook, analyst consensus opinion continues to point towards a hold."
Matt Britzman, equity analyst at Hargreaves Lansdown said the results painted two differing pictures, with profits beating expectations as higher costs were offset by cost savings and the return of in-store shopping provided a boost to margins.
"There was also positive commentary on supply chains which have proved a bugbear in recent times, most categories now have good availability and the group has plumped out its inventory to offer protection against prices rising any higher," he said.
"On the other hand, the outlook still looks murky as inflation looks set to impact discretionary spending and costs across the board are set to keep rising. That said, markets reacted positively to the results which is a sign of where we are right now. Markets seemed poised for hefty guidance downgrades, so whilst Currys expects medium-term margin growth to slow, the fact there might be growth at all is being rewarded."
Reporting by Frank Prenesti at Sharecast.com