Crossword Cybersecurity pleased with first-half performance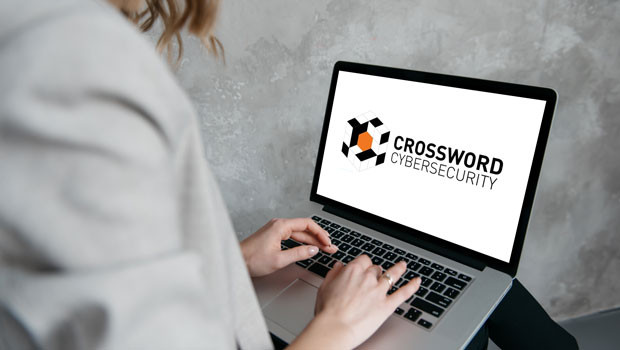 Crossword Cybersecurity said in an update on Wednesday that it had "successfully delivered" on its strategy to build on its organic revenue growth and acquire "outstanding" cyber security companies in its first half.
The AIM-traded firm said revenue grew 112% year-on-year in the six months ended 30 June, to £1.5m, excluding discontinued operations.
Within that, organic revenue growth was 53%.
In March, Crossword completed the acquisition of threat intelligence company Threat Status, which had since been successfully integrated.
The company said annual recurring revenue had grown 48% since 31 December to £1.97m, with the successful acquisition and integration of companies with "strong" underlying software-as-a-service and services recurring revenue underpinning that.
It also reported growth in consulting vCISO recurring revenue to £1m, with gross margins also improving in consulting.
IASME - the National Cyber Security Centre's Cyber Essentials Partner - began delivering its Maritime Security Certificate using Rizikon in the period, taking the number of certifications delivered by IASME using Rizikon to three.
The firm also expanded its engagement with an unnamed FTSE 100 client company, and said the cross-selling of products and services from acquisitions into its client base was continuing to increase.
Crossword successfully completed the Rizikon pilot with an unidentified "global aerospace, defence and security company" in the first half as well.
Looking ahead, the company said it was projecting revenue growth of about 75% in 2022, driven by organic growth and already-completed acquisitions, in line with market expectations.
Its focus on acquisitions meant early-stage discussions were being held with a number of candidates that were "leading to positive conversations".
The company said it was targeting more than 1,000 organisations to be using Rizikon to assess over 10,000 suppliers by the end of 2022.
Finally, Crossword said convertible loan notes worth £1.4m that were issued in December 2019 and January 2020 were due to expire in December 2022 and January 2023.
Loan note holders of £0.7m had agreed to extend their notes for three years until June 2025, with two holders increasing their loans by a total of £0.15m.
In addition, chief executive officer Tom Ilube intended to extend his £0.25m loan notes on the same terms as the other holders.
Other than the conversion price, the extended and increased loan notes had the same terms as the original loan notes.
The conversion price of the revised loan notes would be 25.2p, being the closing price on 12 July of 28p, less 10%.
Additionally, other potential investors had expressed interest in completing additional convertible loan notes on the same terms, with the company saying it would provide further information as appropriate.
"The excellent integration of recent acquisitions coupled with healthy organic revenue growth drove a greater than 110% rise in revenues in the first half of 2022," said Tom Ilube.
"Crossword is progressing well in its strategy of building a diversified revenues company focused on consultancy and products, targeting key in-demand sectors.
"Crossword's acquisition strategy is focused on making revenue enhancing acquisitions of quality companies that increase Crossword's access to larger addressable markets and leverage Crossword's reputation in the market."
Ilube said the company was operating in a sector where spending was not discretionary, in a growing market with increasing demand for cybersecurity, as evidenced by its "strong and growing" recurring revenues.
"We see significant opportunities in improving operational efficiency as Crossword's revenues continue to grow and the cost base can be spread against higher revenues."
Reporting by Josh White at Sharecast.com.