Croma enters strategic partnership with FinGo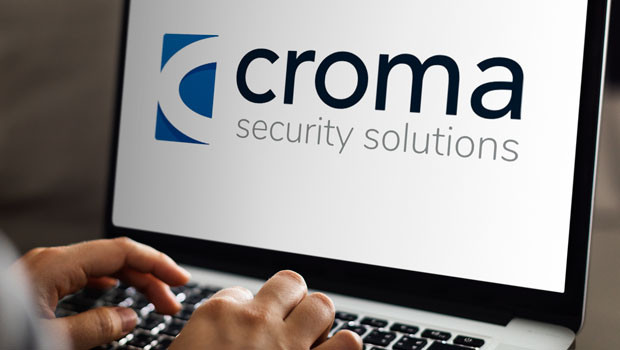 Croma Security Solutions has entered into a new strategic partnership with biometric identity authentication and payments platform FinGo, it announced on Monday.
The AIM-traded firm said the new alliance would complement and strengthen each company's solutions in the provision of non-invasive biometric technology.
Croma currently deploys 'FASTVEIN' biometrics across the education and construction sectors for identity management.
It said that working with FinGo would allow it to expand its product suite to include payments alongside its existing identity and access control offerings in those sectors.
The partnership would also expand FinGo's digital identity management and payment expertise to include access management.
"This collaboration will give rise to the sharing of resources and solutions to bring exacting client offerings across a number of verticals in which we each currently operate," said chief executive officer Roberto Fiorentino.
"We are excited about the opportunity of building on our position in the provision of human identification, biometric payment systems and access control solutions."
Croma said that over the last year, FinGo had adapted its solutions to integrate with Covid-19 support services, including secure contact tracing within hospitality settings and verification of employee test results within the care industry.
The company was also in talks with policy makers over the use of FinGo and vein ID for vaccine certification.
"We are delighted to announce this strategic partnership," said Croma's chairman Sebastian Morley.
"This is a clear direction of travel post-Covid-19, when credible service providers are seeking to collaborate in order to deliver for clients and shareholders."
At 1022 GMT, shares in Croma Security Solutions Group were down 0.57% at 87p.