Croda tanks on profit warning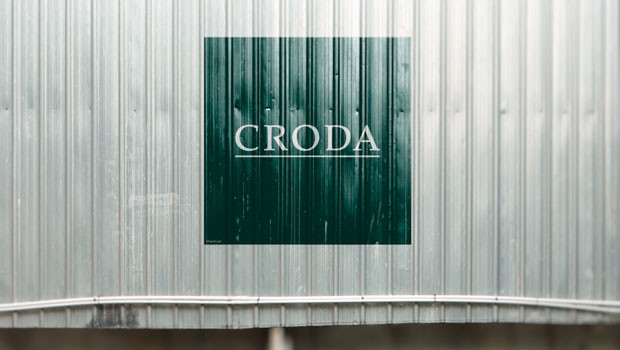 Croda International tanked on Friday as it warned that full-year profits were set to fall on the previous year, citing lower sales volumes and customer destocking.
The specialty chemicals company said in an update that while sales volumes in the consumer care division are up versus the final quarter of 2022, they remain down double-digit percentage compared with the same period last year due to customer destocking through the second quarter.
"Price increases implemented in 2022 and favourable foreign exchange rates so far in 2023 have helped to offset this impact, with revenues broadly flat versus the first five months of 2022," it said. "However, principally due to the lower sales volumes, operating profit margin has remained at a similar level to the second half of 2022."
In Life Sciences, Crop Protection, the year started well, but the business is now experiencing "rapid" customer destocking, a factor that was originally expected to materialise more gradually later in the year.
Operating profit margin in Life Sciences is being dented by adverse mix in the year to date, Croda said, including lower sales for Covid-19 applications in the pharma business.
"As a result of these factors, the group generated £143m profit before tax in the first five months of the year, supported by minimal net finance costs," it said.
"With customer destocking in consumer and industrial end-markets now expected to continue into the second half year and momentum moderating in Crop Protection, full year 2023 group profit before tax is now expected to be between £370m and £400m." Analysts were expecting pre-tax profit of £440m.
In 2022, Croda posted a pre-tax profit of £780m.
At 1140 BST, the shares were down 12% at 5,280.96p.
Russ Mould, investment director at AJ Bell, said: "The chemicals business soared during the pandemic thanks to its acquisition of Avanti Polar Lipids in July 2020. This made Croda one of the few companies able to make LMPs or lipid nanoparticles, fatty molecules used in drugs and vaccines to encase and protect the stuff in the drugs and vaccines that help people - including in mRNA treatments like the Covid vaccines made by Pfizer and Moderna.
"Inevitably the retreat of the pandemic had an impact on demand in this area and helped to dampen some of investors' excitement around the business, even if longer-term mRNA has a role to play in other types of medicine."