Crest Nicholson interim profit, revenue hit by Covid outbreak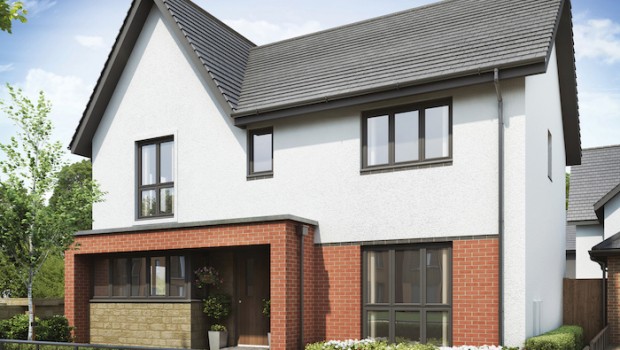 Housebuilder Crest Nicholson reported a slump in interim revenue and profit on Wednesday as it took a hit from the Covid-19 pandemic, and said full-year profit was set to fall.
In the six months to 30 April, revenue slid 52.2% to £240m, with adjusted pre-tax profit down 93% to £4.5m. The number of completed homes fell 34.7% to 775, forward sales declined to £575.1m from £636.9m and the open market average selling price was down 16.7% to £344,000.
The company said the coronavirus crisis "significantly" impacted its half-year performance, with revenue and profit both lower than it expected as a substantial number of private completions planned for the end of April were postponed.
Crest suspended its 2020 financial guidance in March due to the economic and operational uncertainty resulting from the coronavirus outbreak. Since then, it said it has been "encouraged" by an improvement in the trading environment in recent weeks, with increasing levels of web traffic and footfall being converted into reservation rates similar to those seen prior to the lockdown. However, it remains "a highly uncertain" operating environment.
"Assuming that the lockdown continues to carefully unwind with supportive measures in place to facilitate building and selling homes, the group expects profit in the second half of the year to be significantly higher than the first," it said.
On this basis, the group said it now expects FY20 adjusted profit before tax to be in the range of £35m-£45m. This is below 2019's profit of £121.1m and falls short of consensus expectations of £52m.
Crest also said it will reinstate its dividend "when appropriate".
Chief executive Peter Truscott said: "Before lockdown the business was performing well and trading in line with our expectations. We were continuing to recognise further improvements to margin in our current developments and short-term land portfolio.
"However, we cannot ignore the risks that Covid-19 presents to the UK housing market even if we cannot predict with certainty what the impact of those risks will be. Therefore, we have adapted our strategy by deferring the planned opening of an additional division and targeting further reductions in overheads."
At 1320 BST, the shares were down 8.8% at 228.80p.
CMC Markets analyst David Madden said: "The group blamed political uncertainty in relation to Brexit and the pandemic for the disappointing numbers, but keep in mind that companies like Vistry, Bellway and Redrow have performed well in the same period. Crest said it will reinstate the dividend when it is appropriate to do so, but in light of today's update, that is unlikely to be anytime soon."