Creo Medical ends year with revenue above forecasts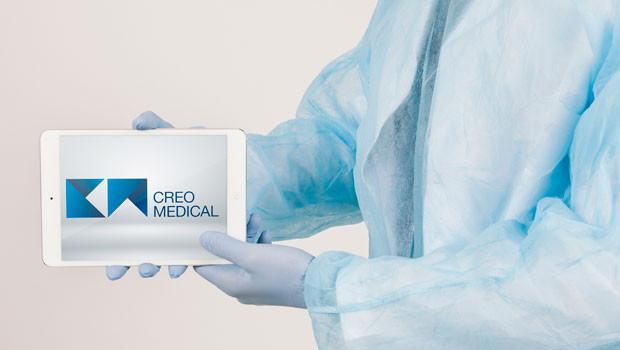 Surgical endoscopy medical device company Creo Medical Group said it continued to deliver on its three-tiered 'build, buy and partner' strategy in a trading update on Thursday, saying it built momentum through "sustained commercial progress" in 2021.
The AIM-traded firm said it expected to report overall revenue for the year ended 31 December ahead of expectations, at just over £25m, despite the "well-documented challenges" related to Covid-19.
It said revenue from its core Creo product portfolio was growing, and was in line with management's cumulative revenue forecasts at the time of its initial public offering in December 2016.
"I am pleased to report on what has been a successful year for Creo, with strong progress against our 'build, buy and partner' strategy," said chief executive officer Craig Gulliford.
"We have seen significant growth in commercial orders and adoption of Speedboat Inject in the US and Europe, the successful acquisition of Aber Electronics, as well as agreeing heads of terms with a number of third parties to provide access to our advanced energy technology.
"Particularly encouraging has been completing the transition from a distribution model in core markets to an integrated direct sales team, built from the ground up in the US and through the successful integration of Albyn Medical into our European business."
Gulliford said the company saw the Covid-19 outlook improving, with an increased backlog of doctors preparing to perform procedures as staffing challenges reduced, and restrictions eased globally.
"2022 has already started positively, with strong performances seen from our core product portfolio.
"Throughout the rest of the year, we look forward to continuing to execute and expand our three-tiered strategy through the education and training of clinicians, the roll-out of our product portfolio in Asia-Pacific, and further commercial orders and adoption of Speedboat Inject in the US and Europe.
"With our strong cash position and clear strategy, Creo is well positioned to deliver shareholder value in 2022."
At 1537 GMT, shares in Creo Medical were up 28.27% at 152p.