Craneware confident as some headwinds persist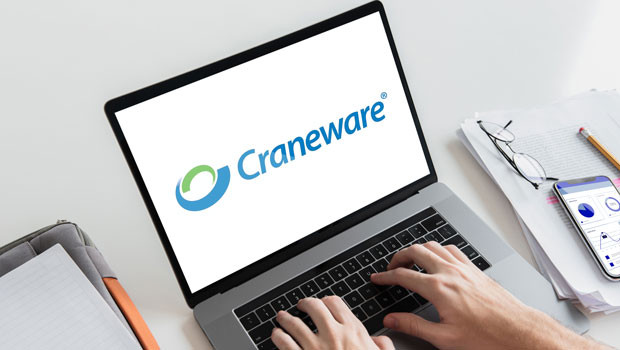 US healthcare technology specialist Craneware said in an update on Thursday that group revenues in the first half were expected to increase by 6%, to $84.7m, with adjusted EBITDA rising 8% to $25.5m year-on-year.
The AIM-traded firm said software revenues remained "robust", with bookings across its product offerings despite its end-market suffering the effects of inflationary pressures as it recovered from the Covid-19 pandemic.
Professional services revenues, however, were still being impacted, and remained at 8% of total revenues, rather than seeing growth back to the "more typical level" of 15%.
Craneware said its ongoing cost control across delivered growth in adjusted EBITDA in line with expectations, adding that it expected to deliver full-year adjusted EBITDA in line with the board's forecasts.
The same market factors, combined with the firm's normal seasonality, resulted in cash reserves of $38.6m, down from $41.7m a year earlier, and total bank debt of $107.9m, narrowing from $114.6m.
Looking ahead, Craneware said it expected to deliver on the board's adjusted EBITDA expectations.
In light of the ongoing impact on professional services revenue, the directors said it would be "prudent" to presume that professional services contribution would not recover in the current year to historic levels, impacting the overall level of group revenue growth.
Adjusted earnings per share continued to be impacted by the recent significant increases in interest rates, with Craneware expecting that to continue in the second half.
The group said it remained financially strong with healthy cash reserves and a "solid foundation" of annual recurring revenue.
That, combined with its "breadth of solutions", the scale of data flowing through its platform and an industry drive to "achieve better value in healthcare", meant the firm was confident in its ability to deliver double-digit growth rates as the headwinds dissipated.
"Healthcare providers, both globally and in the US, continue to face many challenges, building back post pandemic and coping with inflationary pressures," said chief executive officer Keith Neilson.
"Against this backdrop, we have delivered another robust performance, growing revenues and adjusted EBITDA, while maintaining a strong balance sheet and high levels of recurring revenue.
"Through the increased financial and operational insight our offerings provide our customers, we are well placed to support them through these difficult times and ultimately deliver on our growth ambitions."
Craneware said it would announce its results for the six months ended 31 December on 6 March.
At 1541 GMT, shares in Craneware were down 10.94% at 1,710p.
Reporting by Josh White for Sharecast.com.