Covid-19 puts brakes on Go-Ahead profits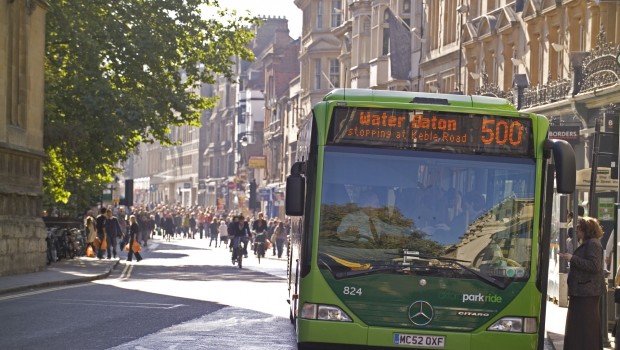 Shares in Go-Ahead fell heavily on Friday, after the travel group warned that the Covid-19 outbreak and ongoing problems at its German rail franchise would hit full-year profits.
The FTSE 250 company said group operating profit for the year to June was now expected to be between £63m and £75m, or £54m to £66m on a pre-IFRS 16 basis, compared to £121m in the 12 months to June 2019.
The City had been looking for operating profits ranging from around £85m to £105m.
At one stage during morning trading, shares in Go-Ahead where 16% lower. By 1215 BST, they had recovered marginally, but remained down 10% at 1,099.5p.
Go-Ahead said it was operating around 70% of contracted services in its German rail business, against 55% in April. A full-service in expected to resume next month.
But it added: "The early stages of our rail contracts in Baden-Wurttemberg have been challenging. Issues around available and reliability of rolling stock, and driven shortages have impact operational performance and service reliability, resulting in penalties and unplanned costs being incurred."
Go-Ahead expects these issues to continue once the full-service resumes, and it expects "a more material loss" from the business. It is now reviewing the unit, "including an assessment of longer-term financial expectations".
In the UK, Covid-19 restrictions affected bus passenger volumes across both its regional and London services, although the company is being supporting by the Department for Transport's 12-week £167m funding packaging for bus operators.
Its rail franchises were operating around 75% of typical service levels, as specified by the government.
The company said it had sought to minimise costs and cash outflows, including reducing board salaries by 20% and furloughing staff, and has frozen capital expenditure. It also pointed to a strong balance sheet and "good" liquidity, with adjusted net debt expected to be in the region of £980m.
But looking ahead, Go-Ahead conceded: "In all of our geographies, material uncertainties remain around the easing of restrictions and the implications this will have on public transport usage. The quantum and duration of government support measures, particularly in our regional bus business, also remains uncertain. Accordingly, we are not in a position to provide guidance in relation to the 2020-21 financial year or beyond at this stage."
Alexander Paterson, analyst at Peel Hunt, said: "Unsurprisingly, Covid-19 has impacted trading and the group has lowered full year operating profit estimate. The impact is predominately from regional bus, where passenger volumes have fallen significantly, and German rail, where despite an improvement in operational performance, losses will be higher than expected."
The broker has also lowered its forecasts for 2020 operating profit from £105m to £58m. It also cut its price target, to 1,600p, but has retained its 'buy' recommendation.