Covid-19 lockdowns boost Just Eat earnings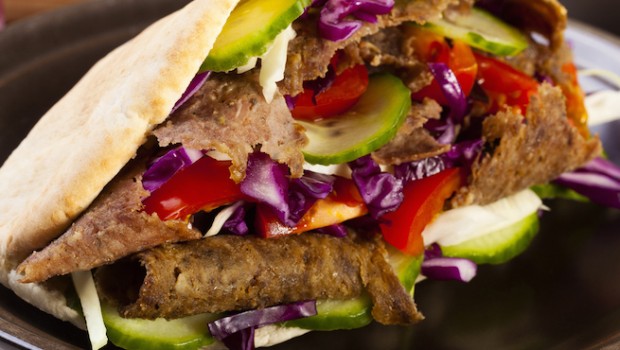 Just Eat Takeaway said on Wednesday that its first-half earnings and revenue grew as it benefited from coronavirus lockdowns.
In the first six months of 2020, adjusted earnings before interest, tax, depreciation and amortisation rose 133% to €177m - driven mainly by gross margin growth - on revenue of €1bn, up 44%.
The company said the figures were presented on a pro-forma basis, as if the combination between Just Eat and Takeaway.com was completed on 1 January 2019 to provide comparable information for the full six-month period.
The group said it processed 257m orders during the half, up 32% from the same period a year ago, driven by "strong accelerated order growth" in the second quarter compared with the first.
Still, the loss for the period widened to €158m from €27m in the first half of 2019. This was mainly driven by expenses related to the combination of Just Eat and Takeaway.com and the proposed transaction with Grubhub.
Chief executive officer Jitse Groen said: "Just Eat Takeaway.com is in the fortunate position to benefit from continuing tailwinds. The United Kingdom, Germany, Canada, the Netherlands, Australia, and Brazil are performing particularly strongly.
"Our businesses have healthy gross margins, and all our segments are adjusted EBITDA positive. On the back of the current momentum, we started an aggressive investment programme, which we believe will further strengthen our market positions. We are convinced that our order growth will remain strong for the remainder of the year."
Russ Mould, investment director at AJ Bell, said: "Deprived of the opportunity to eat out in lockdown it seems many of us ordered in food to help break up the tedium and give our kitchens a rest.
"This clearly benefited platforms like Just Eat which saw big increases in orders, revenue and profit. The merger which created the group and the proposed takeover of Grubhub did incur costs but the benefit is geographically diversified exposure to the takeaway trend.
"A key question to weigh is whether the impact of Covid-19 on the space will be short-lived or if it will be a lasting legacy of the pandemic.
"People may take time to get used to frequenting restaurants again, particularly while restrictions are in place, but there are other attractions to getting someone else to prepare your food than just the eating of it and people may eventually be drawn back to the social side of going out for a bite."