Covid-19 closures pushes Topps Tiles into the red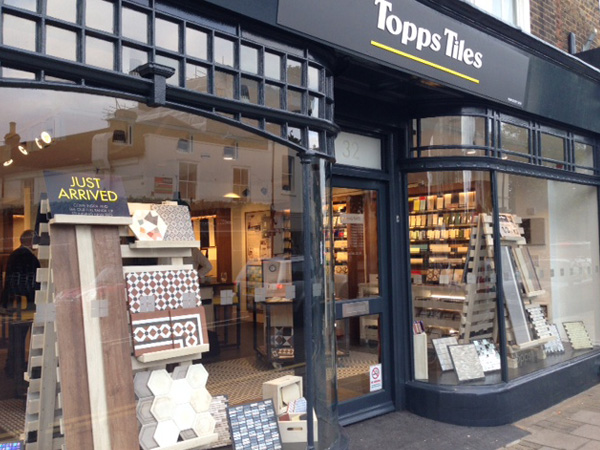 Topps Tiles slid into the red in the first half of the year, the retailer said on Tuesday, after the Covid-19 pandemic shut stores and battered sales.
The tile specialist reported a 3.7% decline in revenues in the 26 weeks to 28 March, to £106.2m. The interim loss was £4m, compared to a pre-tax profit a year earlier of £5.2m. On an adjusted basis, group profit was £1.2m, down on 2019's £8m.
Like-for-like sales, which strip out the impact of new openings, were down 6.1%, or 4.3% if the last week of the period, when all stores were closed, was excluded.
The company said it would not be paying an interim dividend, and warned that a full-year payout was also "unlikely in light of the trading losses expected from period of store closures and trading outlook".
Topps took the decision to close all its stores from 23 March. Since then, it continued to trade online and said website revenues were around three times pre-crisis levels. It said: "This is providing a vital source of cash inflow to the business during this period.
"This should, however, be seen in the context of an overall revenue reduction of around 80% in our retail business during April."
It is now starting to reopen stores, however, with 250 providing a click and collect service and a little over half of that offering controlled customer entry. The remaining 100 stores are scheduled to open by the end of June.
Regarding its commercial business, Topps conceded it had also "seen a material impact from Covid-19, but has continued to trade and build new customer relationships over this period".
Rob Parker, chief executive, said: "Covid-19 has created a complex and extremely challenging trading environment, and I am pleased by the way the group has responded to this crisis so far.
"Having taken steps to strengthen our financial liquidity over recent weeks, we believe our resources are sufficient to address the current challenge. Looking further ahead, Topps remains well-positioned as the economy begins to recover."
Topps has secured a £10m loan facility secured through the Coronavirus Large Business Interruption Loan Scheme, and has also furloughed staff.