Countrywide secures £90m lifeline after striking deal with Alchemy, shares slide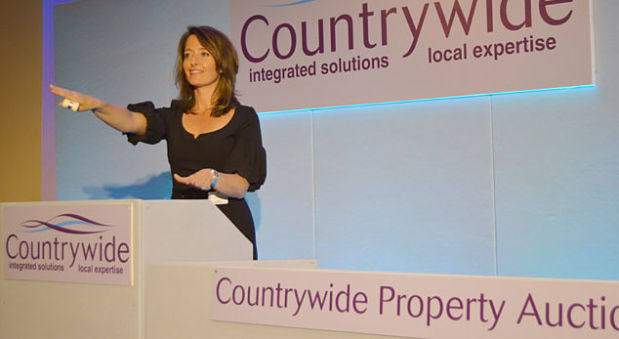 Countrywide has secured a £90m lifeline, the estate agent and property services firm confirmed on Thursday, as it looks to cut debt and shore up its balance sheet.
Private equity firm Alchemy Partners will invest up to £90m through a fully underwritten equity placing. The deal will give Alchemy effective control of Countrywide, with a stake of between 50.1% and 67.7%.
Along with a new four-year loan agreed with lenders, the recapitalisation will help cut Countrywide's debt pile by around £50m. As at 30 June 2020, underlying net debt, after adjusting for HMRC deferrals, was £91.9m.
Executive chairman Peter Long will now leave the company, with Carl Leaver named chair. A new chief executive is expected to be announced in the fourth quarter, allowing group managing direct Paul Creffield to retire next year.
Urging shareholders to back the deal, Countrywide said: "The group is at a critical inflection point and is in urgent need of a recapitalisation to reduce its net debt and lessen its exposure to lenders.
"The group remains burdened by excessive debt."
The delivery of its long-term strategy was also reliant on "significant capital investment", it argued, while the weak macro-economic outlook demanded a "resilient" balance sheet.
Long said: "When I stepped in as executive chairman, the objectives were very clear: to restore profitability and fix the balance sheet. The business returned to profitable growth in 2019 and with this proposed £90m fund raise, Countrywide now has a sustainable capital structure that will allow it to thrive."
The update came as Countrywide – which owns the Hamptons, Gascoigne-Pees and Bairstow Eves brands, among others – revealed group income in the six months to 30 June had fallen 28% to £173.8m, after lockdown closed its branches from 23 March.
Branches did not start to re-open in England until 18 May, and until June in Wales and Scotland.
Adjusted earnings before interest, tax, deductibles and amortisation fell 23% to £14.86m, while the loss from continuing operations widened 10% to £40.15m.
The group loss widened to £44.34m from £38.41m a year previously.
Since lockdown measures were eased, the UK property market has enjoyed a mini boom, fuelled by pent-up demand and the stamp duty holiday.
Countrywide said current trading was "buoyant, with positive performance indicators across the group".
But it added: "It is still too early to assess the long-term impact of Covid-19 on the economy, and specifically housing transactions, and as a result the group is unable to provide guidance for the full year ending 31 December 2020."
Shares in the firm were off 10% at 166.2p by 1400 BST.