Countryside to split business after row with investor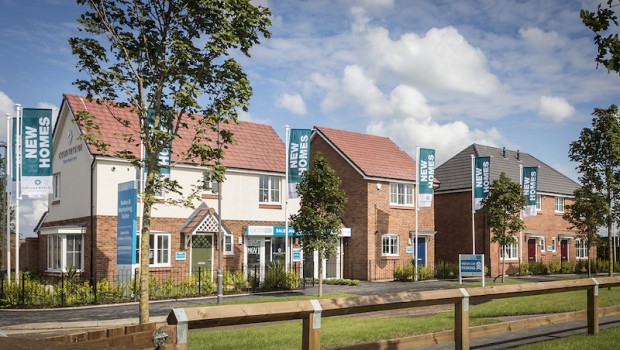 Countryside Properties said Chairman David Howell would quit and that it planned to split its business in line with demands from an activist investor.
The FTSE 250 property group said Howell would leave during 2021 after five years and that it had appointed Rothschild & Co to advise the board on separating its housebuilding arm from the rest of the group. The sale would leave the group focused on working with local authorities to build houses and regenerate land.
Countryside announced the changes as it reported an annual loss and paid no dividend. The group's operating loss for the year to the end of September was £5.4m compared with a £170m profit a year earlier as revenue dropped 28% to £892m. Adjusted operating profit fell 77% to 54.2m.
Countryside has become embroiled in a public row with Browning West, a US hedge fund that bought a stake in the company in July and has been agitating for change. Browning West owns 9.4% of the company and is its third-biggest shareholder.
Browning West went public on Wednesday with demands for Howell to leave and for Countryside to sell the housebuilding business to concentrate on its more successful partnerships division. The Los Angeles-based fund also demanded a place on Countryside's board for its boss Usman Nabi.
In a letter to Nabi, Countrywide directors said they were disappointed that he had launched an attack on the board a day before its results announcement. The directors said they had been in talks with Browning West and that they agreed growth options for the housebuilding business were limited.
"You will have therefore seen in our full-year results that we have appointed Rothschild & Co to advise the board on the best time and process to realise best value from the separation of housebuilding from the group," the directors wrote.
Nabi had wanted to join the board to advise on strategy and lead the search for a new chairman who would split the group. The directors turned down his request and said the board had embarked on the actions he called for.
"We regret that you chose to launch a public campaign against Countryside and its board rather than continue to engage with us in a constructive private dialogue," the directors wrote to Nabi. "Had you waited one more day … you would have seen that our board has put in motion many of the very things that you have recently raised with us."
Countryside swung to a loss in 2020 after Covid-19 closed its sites and delayed the completion of more than 2,000 homes. Private home completions fell to 1,454 from 2,177. It built 1,691 affordable homes compared with 2,179 a year earlier and private rented sector homes fell to 908 from 1,377.
The company said its partnership division had recovered quickly due to its higher proportion of affordable and private rented homes. Countryside said it was on track to achieve the upper end of profit expectations for 2021.
Countryside shares rose 0.6% to 443.60p at 08:45 GMT.