Countryside swings to H1 loss but backs FY guidance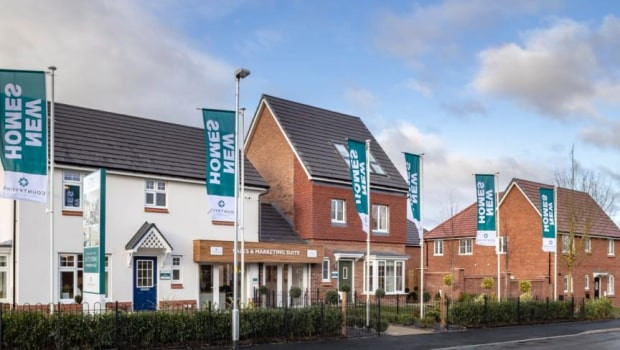 Countryside Partnerships said on Thursday that it swung to a loss in the first half but backed its expectations for the year.
In the six months to the end of March, the company swung to a reported operating loss of £184.5m from a profit of £24.7m in the same period a year earlier, with reported revenue down to £602.2m from £661m. The reported operating loss includes a £109m fire safety provision.
Countryside noted that the results were measured against an "unusually strong" comparative period in the first half of 2021, which benefitted from the deferral of 1,119 completions from the second half of the prior year and generated a positive operating profit impact of around £30m.
Adjusted revenue fell 7% to £448.6m, mainly due to the impact of Covid-related deferrals.
Adjusted operating profit declined to £31.6m during the half from £52m a year earlier. The company pointed to Covid-related deferrals of around £15m, charges identified in the site-by-site review of £6.5m and £6.5m of losses in the manufacturing business.
The company said its total forward order book stands at £1.8bn, up 19% since the start of the year, and reaffirmed its full-year guidance for adjusted operating profit of around £150m, down from £167.3m in 2021.
Countryside said the private net reservation rate for the first seven weeks of the second half has been strong at 1.09, and it is 91% forward sold for private homes for H2 with a number of private rental sector and affordable transactions left to secure.
"Countryside has a very strong pipeline of new sites, a large addressable market, and strong demand for mixed tenure developments, providing substantial long-term growth potential," it said. "The most significant macroeconomic headwind is from inflation which we are seeking to mitigate through commercial and pricing arrangements."