Countryside shares plunge after damning internal review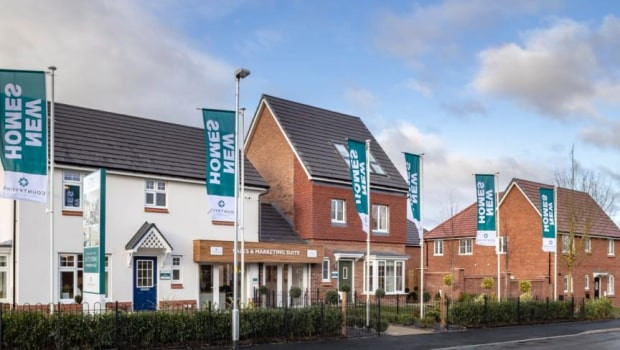 Countryside Partnerships said annual profit would fall after the housebuilder published a damning review of its own operations.
The company said it expanded too quickly and botched the acquisition of Westleigh in 2018. Project delays, poor workmanship and rising costs also affected the group at some sites.
Countryside said it would cut costs and that an unspecified number of jobs would be cut. The company's shares plunged 17% to a five-year low of 231p at 08:37 BST. The shares have almost halved in 2022.
The company parted company with Chief Executive Iain McPherson in January. Chairman and acting CEO John Martin carried out a review of the business after McPherson's sudden departure.
Countryside said adjusted revenue in the six months to the end of March fell to 658.6m from 658.6m a year earlier and adjusted operating profit dropped to 45.6m from £78.6m.
The company said profit in the past six months would have been £61.8m excluding various one-off charges. Net cash fell to £9m from £105.9m.
Countryside said annual adjusted operating profit would fall to about £150m from £167m. The estimate for the current year excludes £10.1m of one-off costs and £10m of operating losses at the manufacturing division as well as £15m of expected cost savings.
Martin said: "After conducting a review of all operational sites, management has identified a number of areas where we can raise our game and our team is moving quickly to improve performance. There remains significant market demand for our homes and we did not identify any competitive issues during our review."