Countryside Properties reiterates guidance as completions rise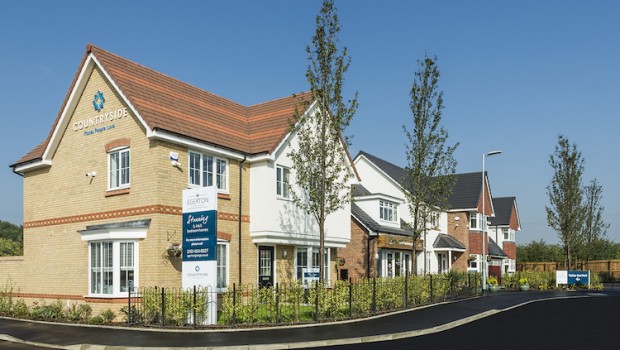 Countryside Properties reiterated its medium-term guidance on Thursday as it posted a jump in total completions and said demand for its homes remains strong.
In an update for the year from 1 October 2017 to 30 September 2018, the company said total completions rose 27% to 4,295 homes, while the total order book was up 40% to £900. However, the private sales forward order book fell to £215m from £242m and the private average selling price was down 7% to £402,000 due to the impact of regional mix with underlying sales price growth of 2%.
The company's Partnerships division delivered another year of strong growth, with total completions up 38% to 3,019 homes. This includes 465 homes delivered by Westleigh, which was acquired by Countryside back in April. Meanwhile, the average selling price in the division was down 7% to £318,000, driven by the change in regional mix.
There was also good growth in the Housebuilding division, with total completions up 7% to 1,276 homes as it continues to grow to scale. The private average selling price remained broadly flat at £512,000 during the year, in line with the company's strategy of ensuring that housing remains relatively affordable for local owner-occupiers.
Countryside said it continues to see strong demand for its homes, particularly from first-time buyers and the private rental sector, but the tone from discretionary purchasers is more subdued.
Still, it reiterated the medium-term guidance given at its capital markets day in June of 10% to 15% growth per year.
Chief executive Ian Sutcliffe said: "We have enjoyed another year of strong growth, underpinned by our strategy of mixed tenure delivery. Both our Partnerships and Housebuilding divisions have performed very well on all financial measures, exceeding all of the medium-term targets we set out ahead of our IPO three years ago."