Countryside Properties Q1 trading in line with expectations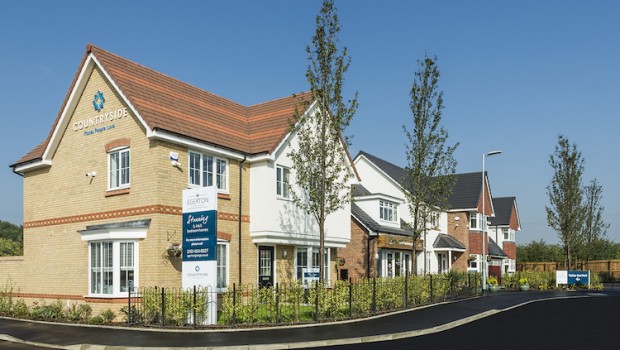 Property developer Countryside Properties said on Thursday that its first-quarter performance was in line with expectations, with total completions and average sale prices both growing during the period.
Countryside said total completions were up 17% to 1,280 homes and private average selling price grew to £404,000 from £394,000.
The FTSE 250-listed firm stated it was now around 80% forward sold for 2021, underpinning its earnings guidance, while the phasing of delivery across the year was also expected to be broadly in line with previous guidance.
Countryside's total forward order book of £1.25bn, slightly down from £1.43m at the same time in 2020, was driven by private completions in the first quarter and new development timing.
The group's partnerships division delivered 902 total completions, up from 855 a year earlier, while its housebuilding unit delivered 56% more completions year-on-year at 378 homes.
Chief executive Iain McPherson said: "We have entered the new financial year with a strong forward sales position which underpins our guidance for FY21. We continue to win new business as we progress our accelerated growth strategy.
"The plans set out last summer for regional expansion are on track and we are progressing the separation of our two divisions."
Elsewhere, Countryside said its nomination committee was in the process of searching for a new chairman following the announcement of David Howell's intention to step down from the role later in the year.
As of 0830 GMT, Countryside shares were up 1.17% at 433.0p.