CountourGlobal trades well as it prepares for KKR-driven takeover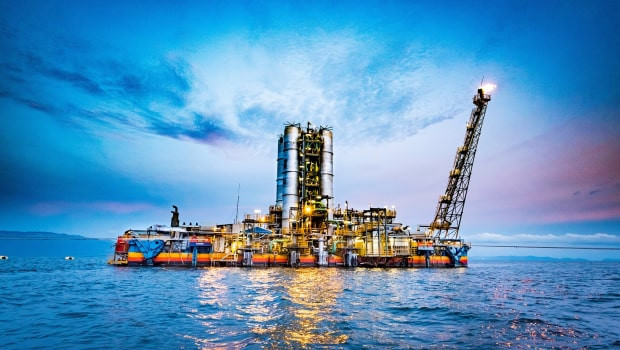 Wholesale power generation operator ContourGlobal reported a "strong" operational performance in the first nine months of the year on Friday, with an average availability factor of 93.4% across its thermal and renewable fleets, compared to 93.9% year-on-year.
The FTSE 250 company said adjusted EBITDA for the nine months ended 30 September was up to $696.5m
It put the growth down to strong performance at its Arrubal natural gas fired power plant, adding $30.9m; good performance of its US and Trinidad & Tobago assets acquired in February 2021, which added $23.7m; good commercial performance and connection of new customers at Mexico CHP, rising $15.4m; and continued strong operational and financial performance at Austria Wind of $16.5m, as well as Peru Wind at $9.6m.
That, the board said, was partially offset by a negative foreign exchange variance of $36.2m.
ContourGlobal described "strong" cash flow generation in the period, with funds from operations reaching $407.1m, up 17% and representing a strong cash conversion ratio of 58%, compared to 56% a year ago.
The increase in funds from operations was primarily due to growth in adjusted EBITDA, the company explained.
Its net consolidated leverage ratio was 3.5x as at 30 September, compared to 4.6x at the end of 2021, which it put down to a lower net debt of $3.1bn at period end, compared to $3.8bn on 31 December.
The net parent company leverage ratio was 2.1x as at 30 September, compared to 3.4x at the end of 2021, with the decrease put down to a $78.3m increase in CFADS to $445.3m, and a reduction in corporate net debt to $0.9bn from $1.3bn, due to a higher cash position and the impact of euro depreciation against the dollar.
ContourGlobal said it would pay a third quarter dividend of 4.9115 cents per share or 4.2234p per share, equivalent to $32.3m, on 25 November.
That, the board said, was line with its commitment to an annual 10% increase in dividend per share.
Elsewhere, the firm said the process to sell the wind business in Brazil was progressing in line with expectations.
Finally, ContourGlobal also updated the market on its recommended cash acquisition by Cretaceous Bidco - a newly-formed vehicle indirectly owned by funds advised by Kohlberg Kravis Roberts (KKR) and its affiliates, as first announced on 17 May.
The board said the transaction, which was being effected through a court-sanctioned scheme of arrangement, was approved by the required majority of shareholders at the meeting on 6 July.
It said completion remained conditional on three of the antitrust and regulatory approvals, being from France, Spain and Austria.
Subject to receipt of those outstanding approvals and the satisfaction of the remaining conditions, including the sanction of the scheme by the High Court of England and Wales, the transaction was expected to complete during December, in line with the expected timetable.
A further announcement on the expected timetable would be issued in due course, ContourGlobal confirmed.
"Our business has performed very well through the first nine months of the year with better than anticipated operational and financial performance across the fleet," said chief executive officer Joseph Brandt.
"I am pleased to confirm the third quarter dividend payment of 4.9115 cents per share, in line with our 10% year-on-year growth dividend policy."
Brandt said that was underpinned by strong cash flows, with a cash conversion ratio of 58%, and 12% year-on-year growth in first nine months adjusted EBITDA to $697m.
"In regards to the transaction, good progress has been made towards receiving the required regulatory approvals and we expect the transaction to complete during December."
At 0930 BST, shares in ContourGlobal were up 0.39% at 255p.
Reporting by Josh White for Sharecast.com.