Couch-Tard Carrefour €16bn bid faces resistance from French ministers
Canadian convenience store chain tables €20-a-share offer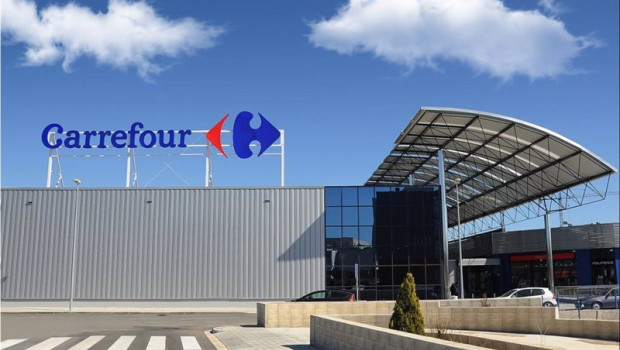 The possible €16bn purchase of supermarket retailer Carrefour by Canada's Couche-Tard has already met with opposition from French government ministers concerned over "food sovereignty".
In interviews on Wednesday and Thursday, Finance Minister Bruno Le Maire said a deal would present a "major difficulty" for the government because of the need to guarantee food security for French citizens.
He was joined by Labour Minister Elisabeth Borne who said she was "in favour of not questioning Carrefour's current shareholding structure and allowing (the company) to pursue its strategy, so (I am) opposed to a takeover".
In a surprise move, Quebec-based Couche-Tard on Wednesday followed up on what Carrefour had described as a "friendly" approach and submitted a non-binding €20-a-share offer for the French grocery group, largely in cash, valuing it at €16.2bn.
"The terms of the transaction are under discussion and remain subject to diligence, but the consideration is currently expected to be in cash in large majority," Couche-Tard said.
Le Maire described Carrefour, the biggest private employer in France, a "key link in the chain that ensures the food security of the French people".
"What is at stake is nothing less than the food sovereignty of France. So the idea that Carrefour can be bought by a foreign competitor, at first glance I am not in favour of such a deal."
Le Maire added that acquisitions of companies deemed strategic would fall under France's investment control mechanism, requiring state approval.
Quebec-based Couche-Tard, which owns the Circle K chain, does not have a presence in the supermarket sector. Its main operations are focused on convenience stores and petrol stations, running a network of more than 9,000 shops in North America, employing 109,000 people, according to its website.
It also operates a 2,700-store retail network across Scandinavia, Ireland, Poland, the Baltics and Russia, the majority of which offer fuel and convenience products while the others are unmanned automated petrol stations.
Couche-Tard tried tried to buy Caltex Australia before deciding against a revised offer during the pandemic. In 2016 it agreed to buy US gas-station operator CST Brands for around $4bn, and moved into Scandinavia and the Baltic region through its 2012 purchase of Statoil Fuel & Retail ASA.
Carrefour operates more than 2,800 supermarkets and 703 larger-format hypermarkets, and also has stores in Argentina and Brazil. It employs around 320,000 workers globally.
It launched a five-year overhaul plan in 2018 to cut costs and boost e-commerce investment to improve profits and sales, to tackle online competitors.