ConvaTec hikes dividend after strong revenue growth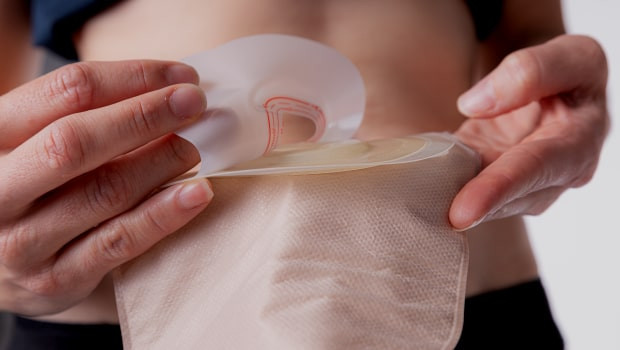 ConvaTec reported "strong" revenue growth in its annual results on Tuesday, up 7.6% to $2.04bn (£1.56bn), driven by strength in advanced wound care and infusion care and modest growth in ostomy care and continence and critical care.
The FTSE 250 medical product supplier said revenue was ahad 5.8% on a constant currency basis for the 12 months ended 31 December, and 5.3% on an organic basis.
It said its growth was supported by the acquisitions of Cure Medical and Patient Care Medical, partially offset by the impact of non-core skin care and incontinence divestments of $10m.
Adjusted EBIT rose 3.3% to $362m, and 5.4% on a constant currency basis, as the company's constant currency adjusted EBIT margin was in line with guidance at 18.4%.
It said its profitability reflected continued headwinds in investments, foreign exchange and inflation, as its actual adjusted EBIT margin slipped to 17.7% from 18.5%.
On a reported basis, ConvaTec's operating profit was $204m, down from $211m year-on-year, with the change primarily reflecting foreign exchange, continued investment, higher amortisation of acquired intangibles and acquisition and divestiture related costs.
Adjusted diluted earnings per share were up 8.3% at 13 US cents, and reported diluted earnings per share were 3.5% higher than 2020 at 5.8 cents.
Looking at the balance sheet, ConvaTec said that despite "significant" strategic investments, its leverage reduced to 1.9x net debt-to-adjusted EBITDA, from 2.0x a year ago.
The firm declared its inaugural dividend increase, proposing a final distribution of 4.154 cents per share, to raise the full-year dividend 3% to 5.871 cents.
Looking ahead to 2022, the company said it was expecting to achieve "sustained" organic revenue growth of between 4% and 5.5%.
Notwithstanding the inflationary backdrop, it said it was expecting its constant currency adjusted EBIT margin to increase to at least 18%, from 17.7%.
"ConvaTec's competitive position and financial performance continues to strengthen as we successfully execute our FISBE strategy," said chief executive officer Karim Bitar.
"Our performance in 2021 demonstrates we are now pivoting to sustainable and profitable growth - with good revenue and earnings momentum.
"During 2021 we made significant operational improvements and grew our portfolio through strategic mergers and acquisitions - enabling us to deliver more effectively for our customers."
Bitar said the board was "confident in the future prospects of the group", as it proposed an increase in the full-year dividend of 3%.
"ConvaTec expects to grow revenue in line or faster than the markets in which we operate, which are growing at approximately 4%.
"There is still work ahead; however, I am confident in ConvaTec's significant growth prospects."
At 0910 GMT, shares in ConvaTec were up 4.65% at 182.35p.