ConvaTec confirms guidance after strong H1 revenue growth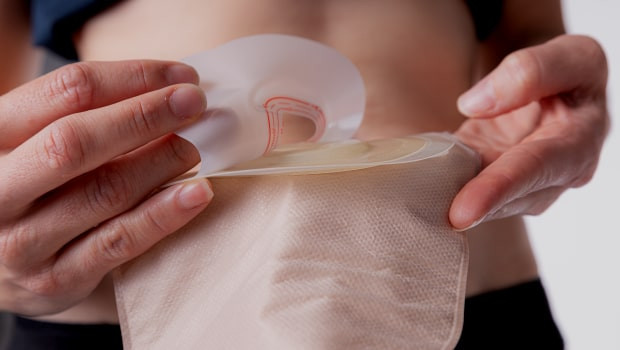 ConvaTec reported "strong" revenue growth in its first half on Thursday, up 3.6% on a reported basis to $1.05bn, 8% on a constant currency basis, and 6.4% on an organic basis, with "positive performances" across all of its divisions.
The FTSE 250 company said reported operating profit was 35.7% lower year-on-year for the six months ended 30 June at $87m, which was primarily down to hospital care exit.
Adjusted operating profit was stable at $204m, and up 1.1% on a constant currency basis, despite significant cost of goods sold inflation of 7%, and investments in sales and marketing and research and development operating expenses of 15% on a constant currency basis.
The firm's adjusted operating profit margin was 19.6%, down from 20.3% year-on-year, with price mix, productivity improvement, a reduction in general and administrative expenses and a currency tailwind more than offset by inflation and the operating expense investments.
ConvaTec said operating costs would be "more evenly phased" across the year in 2022 than in 2021.
Reported diluted earnings per share were 43.9% lower, which was also primarily due to the hospital care exit costs.
Adjusted diluted earnings per share were down 10% due to the treatment of US deferred tax, and excluding the recognition of deferred tax assets post-acquisitions, adjusted earnings per share would have been down 2.7%.
Net debt widened by $196m, largely due to strategic merger and acquisition investments, with the company's leverage standing at 2.3x net debt-to-adjusted EBITDA, compared to 1.9x at the end of the 2021 financial year.
The board declared an interim dividend of 1.717 cents, in line with the half-year distribution in 2021.
ConvaTec said it was on track to deliver organic revenue growth of between 4% and 5.5%, and a constant currency adjusted operating profit margin of at least 18%, as indicated in March and notwithstanding the current inflationary backdrop.
"This performance demonstrates that ConvaTec is continuing to pivot to sustainable and profitable growth," said chief executive officer Karim Bitar.
"Our competitive position and financial performance are strengthening as we successfully execute our 'FISBE' strategy.
"ConvaTec has achieved strong sales growth and, despite the significant inflationary backdrop, a robust profit performance."
Bitar noted the company was confirming its guidance for the full year.
"We remain focused on executing our strategy and are confident in ConvaTec's ability to grow in line or faster than its markets and to improve its operating margin to mid-20% over time."
At 1106 BST, shares in ConvaTec were up 9.82% at 252.8p.
Reporting by Josh White at Sharecast.com.