ContourGlobal reports strong first quarter performance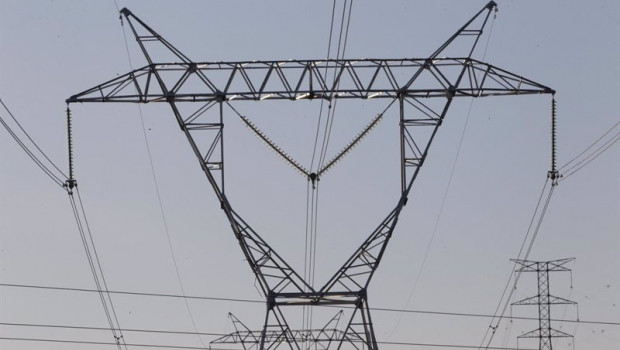 Wholesale power generation company ContourGlobal reported "strong" operational and financial performance in the quarter ended 31 March on Thursday, with an average availability factor of 98.1% for the thermal fleet and 95.8% for renewable, compared to 96.4% and 96.2% respectively a year earlier.
The FTSE 250 firm said it would pay a first quarter dividend of 4.465 cents or 3.1675p per share on 11 June, in line with its commitment to an annual 10% increase in dividends per share.
Adjusted EBITDA up 4.6% to $180.6m, reflecting the $11m contribution from the Western Generation Portfolio acquisition completed on 18 February.
ContourGlobal reported "strong" cash flow generation, with funds from operations reaching $102.2m in the quarter - a 37% increase over the first quarter of 2020.
The board said that was primarily down to $7.9m growth in adjusted EBITDA, and increased distributions from minority interests in Colombia of $8.2m.
It said its cash conversion improved "significantly" to 57% for the quarter, from 43% a year earlier, driven by the acquisition of the Western Generation Portfolio, distributions from minority interests, and lower maintenance capital expenditure given a significant maintenance investment in its Spanish CSP assets in the first quarter of 2020.
Cash flows and the overall business were still "well-protected" from potential inflation increases, the board said, with 82% of adjusted EBITDA inflation protected, while 88% of total debt was with fixed interest rates, providing a hedge against potentially rising rates.
Assets with inflation-linked revenues had an average contract life of 10 years, and assets without inflation linkages, comprising 18% of adjusted EBITDA, had long-term fixed interest rate financing.
The company said it had restarted the process to monetise its renewables business in Brazil, suspended last year due to the Covid-19 pandemic, and was continuing to explore other transactions to "unlock intrinsic value" for shareholders.
Looking at the Western Generation Portfolio, on 18 February the company completed the acquisition of 12 thermal and combined heat and power assets in the United States and Trinidad and Tobago.
Since completion, the portfolio had contributed $11m to adjusted EBITDA.
The integration of the US and Trinidad and Tobago assets was on track compared to its planned integration timeline, with operational performance also as expected.
Looking ahead, ContourGlobal said its business model was "highly resilient", with "stable and predictable" cash flows.
It reiterated its guidance for 2021 adjusted EBITDA to be in the range of $770m to $800m, and maintained its dividend policy of a 10% annual increase in dividend per share.
"The business has performed in line with expectations and the ongoing integration of our newly-acquired 1.5 GW assets in the US and Caribbean is progressing well," said chief executive officer Joseph Brandt.
"We are pleased to confirm the first quarter dividend payment of 4.465 cents per share, representing a 10% year-on-year growth in line with our dividend policy."
That was underpinned by strong operating cash flows and 5% year-on-year growth in first quarter adjusted EBITDA, Brandt said.
"We continue to focus on growth with a robust pipeline of attractive opportunities."
At 0812 BST, shares in ContourGlobal were up 0.17% at 193.32p.