Compass upgrades revenue outlook as H1 profits surge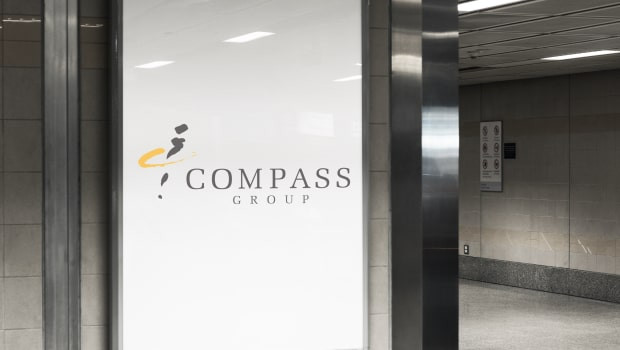 Catering group Compass posted a jump in first-half operating profit and revenue on Wednesday, lifted its revenue guidance and announced the launch of a £500m share buyback as it hailed strong growth across all sectors.
In the six months to the end of March, operating profit surged 134.5% to £673m, with revenues up 37.9% at £11.6bn.
Compass said second-quarter underlying revenues were at 99% of 2019 revenues, with the run rate now above its pre-Covid level.
It pointed to a "notable" volume recovery in Business and Industry and Education.
Organic growth was 37.9% during the period, driven by a strong performance in North America and Europe, Compass said. The group also highlighted record new business wins of £2.5bn over the last 12 months, with broad-based growth across all regions.
Compass upped its FY 2022 organic revenue growth guidance to around 30% from 20% to 25% previously, while margin guidance remained unchanged at over 6%. It also announced the launch of a £500m share buyback this year.
Chief executive Dominic Blakemore said: "We continue to recover strongly from the pandemic and have achieved the important milestone of revenue exceeding our pre-Covid level on a run rate basis. We have seen a notable improvement in Business & Industry and Education as employees return to the office and students to in-person learning. Net new business growth has been excellent, particularly in North America and Europe where we have mobilised a significant number of recent wins and benefited from our highest ever client retention rate.
"We are mindful of global inflationary pressures, which have been exacerbated by the tragic events in Ukraine. Although we expect inflation to increase and continue at a heightened level in the medium term, we have a resilient business model to help mitigate this challenge."
At 0830 BST, the shares were up 9.2% at 1,723p.
Matt Britzman, equity analyst at Hargreaves Lansdown, said: "The rising cost of food means more businesses are looking to outsource, and with sporting events back on the table Compass Group's revenue has made a near complete recovery to pre-pandemic levels. It marks an important turning point with the focus now firmly on the future and markets have reacted well.
"In addition to a £500m buyback and raised revenue guidance the positive news comes in the form of margin guidance, which remains unchanged despite inflationary pressures - that should see the group exit the year with underlying operating margin around 7%. It's a nod to the group's streamlined business in which each additional customer adds more to the bottom line."