Compass profit rises on North America and UK defence wins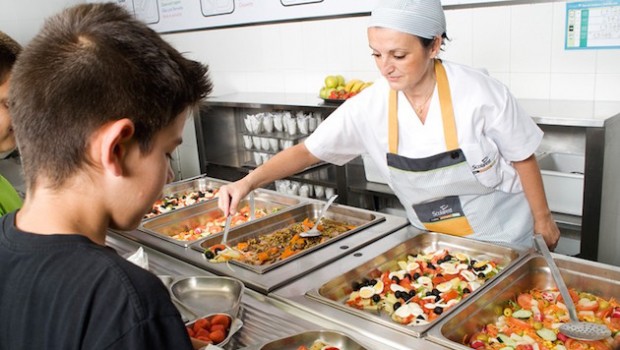 Compass Group's first-half profit rose more than 5% as the catering company gained new business in North America and added UK defence contracts.
Underlying operating profit for the six months to the end of March rose 5.8% to £951m from a year earlier as revenue increased 6.6% to £12.5bn. Pre-tax profit rose 7.4% to £852m, helped partly by currency swings.
The FTSE 100 company's organic revenue growth in North America, its biggest business, rose 7.9% to £7.7bn. Revenue rose in all sectors. In Europe, organic revenue rose 5.5% to £2.98bn as Compass won more contracts for the UK armed forces.
Compass, the world's biggest contract caterer, said it expected annual organic revenue to increase faster than its earlier guidance and that performance on revenue and margins would be about the same as 2018. The first-half operating margin was unchanged at 7.5% as efficiency measures and price increases offset rising costs.
Dominic Blakemore, Compass's chief executive, said: "Compass had a strong first half … In the longer term, we continue to be excited about the significant structural growth opportunities globally, the potential for further revenue, profit and margin growth, combined with further returns to shareholders."
The company increased its first-half dividend by 6.5% to 13.1p a share. The company's shares rose 3.5% to £17.89 at 09:38 BST.
Nicholas Hyett, an equity analyst at Hargreaves Lansdown, said: "Compass serves up steady growth from outsourced catering to companies around the world. It's a brilliantly boring business, but that's key to its charm … Revenue growth and a tight grip on margins have allowed Compass to deliver impressive returns to shareholders through a growing dividend."