Colefax profit drops on weak high-end property markets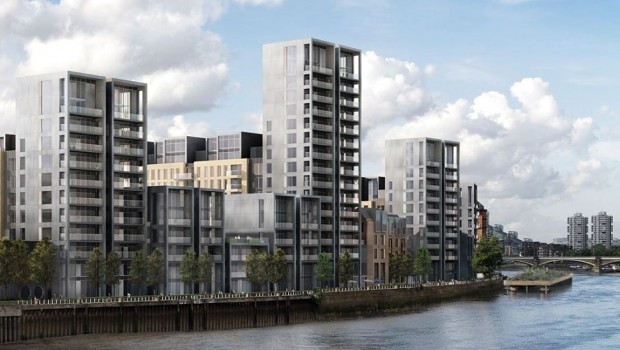 Colefax's profit fell by a fifth in the first half as the luxury fabric and wallpaper company suffered from weak high-end housing markets in the US and UK.
Pretax profit for the six months to the end of October dropped to £2.88m from £3.62m a year earlier as sales declined by 5.3% to £42.98m. Excluding gains from the dollar's strength against the pound, sales fell 7.4%.
The sales decline was mainly driven by a slump in business at Colefax's decorating division, where profit dropped to £255,000 from £738,000. Colefax said this fall was expected for a business whose results depend on project timings but it warned that second-half trading was likely to be weaker than expected.
Profit at the fabric division, which represents 85% of group sales, fell 5.4% to £2.64m. Reported US sales fell 3% and in the UK sales fell 5.8%. Business in both countries was affected by weak markets for high-end property sales. In the UK, this was caused by uncertainty over stamp duty and concerns about Brexit.
The general election has reduced political uncertainty and improved confidence but it will take time for these trends to feed through to Colefax's business, the company said. Furniture operating profit halved to £51,000 but orders are slightly higher than a year ago after the clear election result.
In continental Europe, fabric sales fell 2.8% at constant exchange rates and are expected to keep declining. Colefax chairman David Green said a free trade deal between the UK and the EU was very important for its business and there were "no simple solutions for mitigating the effect of a hard Brexit".
Green said: "The group's performance over the last six months reflects difficult trading conditions in most of our major markets. This was not entirely unexpected given Brexit uncertainty and the low level of high end housing transactions in the US and the UK. In addition our decorating division has experienced lower levels of activity following an exceptional performance last year.
"Following the decisive UK election result we detect an improvement in business confidence but sales prospects in the UK and Europe are still linked to the outcome of trade deal negotiations with the EU."
The interim dividend rose 4% to 2.6p a share. Green said the company had a strong balance sheet with cash of £11.1m.