Coca-Cola HBC bubbles along nicely in Q3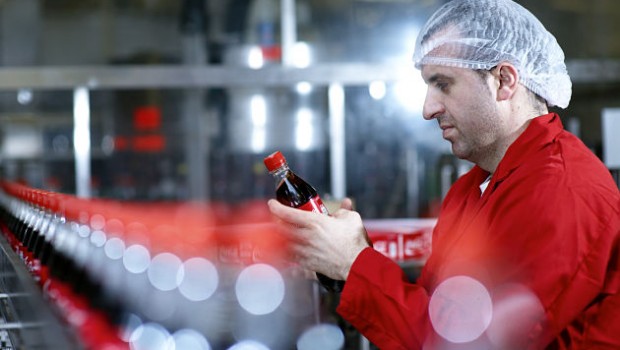 Drinks bottler Coca-Cola HBC reported slower sales growth in the third quarter, but not as slow as markets had suspected.
Revenues in the quarter rose 2.6% compared to the same period last year, or 4.5% if currency swings are ignored. In the first half of the year revenues had grown at 6.4% on a currency neutral basis.
They key to sustained growth in the third quarter was a 4.2% increase in volumes, while net sales per unit fell 1.6% at the reported level.
It was a solid quarter of growth, felt chief executive Zoran Bogdanovic, with good progress in volumes against a strong comparative period last year. "As expected, the slowdown in price/mix growth primarily reflected the timing of planned pricing activity, and we expect an acceleration in the final quarter," he said.
Volumes in established market were just below flat against a tough prior-year comparative, with Italy, Austria and Switzerland down, while Greece was up.
Developing market volumes increased 11.3% as strong growth came from all the countries in the segment, with Poland growing in the mid teens, Czech in double digits and Hungary single digits.
Emerging markets volumes increased 4.1%, with Russia and Nigeria up by mid single digits and a moderation, as expected in the very strong pace of growth from Romania, Ukraine and Serbia.
Consumer trends were apparent in category sales figures, especially sparkling beverages, where the low- and no-calorie drinks such as Coke Zero, Fanta Zero and Sprite Zero grew by 25.9% in the quarter, while full-sugar variants grew by 2.1% and decline in some countries.
Said Bogdanovic: "We are pleased with how our actions are positioning the business to successfully capture growth opportunities in our markets. Our product portfolio is evolving to meet changing consumer preferences, and by partnering with customers we are strengthening our route to market."
October trading has been strong, he added, with the full year expected to be "another year of good growth in both revenue and margins".
CCH shares, which had declined almost 18% since interim results in early August, were up 5% to 2,380p on Thursday morning.