Coca-Cola HBC sees improvements towards end of 2020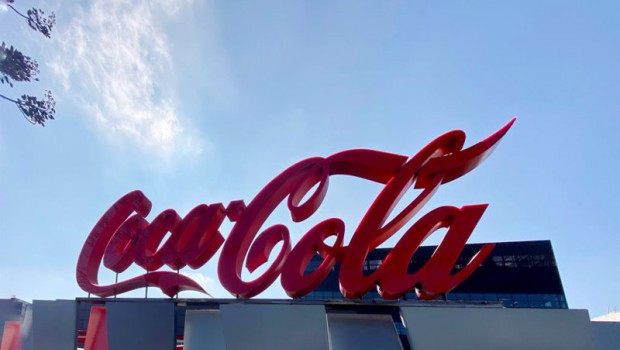 Coca-Cola HBC reported a 5.7% fall in volume in its full-year results on Thursday, to 2.14 billion unit cases, as net sales revenue slipped 12.7% to €6.13bn (£5.38bn).
The FTSE 100 soft drinks bottler said net sales revenue per case was 7.5% lower for the year ended 31 December at €2.87.
Its operating profit was down 7.6% at €660.7m, and its comparable EBIT was 11.4% weaker at €672.3m, as its comparable EBIT margin was 20 basis points higher at 11%.
Net profit was off 14.9% year-on-year at €414.9m and comparable net profit was 17.4% weaker at €431.4m.
Basic earnings per share fell 14.9% to €1.14, while comparable earnings per share were 17.5% lower than the prior year at €1.185.
Free cash flow improved 12.3% by the end of 2020, to total €497m for the year.
On the operational front, Coca-Cola HBC reported improving volume trends in the second half, with fourth quarter like-for-like volumes down 0.7% and its full-year like-for-like volume decline contained at 4.6%.
Four of its largest markets grew volumes on a like-for-like basis, being Nigeria, Russia, Poland and Ukraine, with the firm's at-home channel volumes up mid-single digit in the second half.
Currency-neutral revenue per case stabilised in the second half, improving to a 4.1% decline year-on-year, which the board said was driven by negative package mix from lower single-serve volumes.
It also reported a "strong" positive category mix, with sparkling up 0.2%, adult sparkling rising 3.2%, and energy ahead 17.9%.
Full-year like-for-like currency-neutral revenue declined by 8.5%, as the company reported "strong" market share gains for 2020, with a 40 basis point improvement in value share for non-alcoholic ready-to-drink, and a 30 basis point rise in sparkling.
Performance by segment was primarily driven by each region's relative exposure to the out-of-home channel, the board said, as well as the timing and severity of lockdowns through the year.
Coca-Cola HBC said it had made a "structural improvement" to its cost base over several years, shifting fixed costs to variable, enabling efficiency gains, while action on discretionary costs early in the pandemic delivered €120m of cost savings.
Its board said it would propose an ordinary dividend of 64 euro cents per share, making for a 3.2% increase year-on-year.
"The numbers we released today demonstrate how far our business has come in building both operational agility and lasting margin resilience," said chief executive officer Zoran Bogdanovic.
"The improved second-half trading was driven by a return to growth in the at-home and greater resilience in the out-of-home, despite a resurgence of infections in many of our markets towards the end of the year.
"Partnering closely with the Coca-Cola Company team on rigorous prioritisation of our joint market investments, coupled with our rapid adaptation of the route-to-market and excellent execution, resulted in strong value share gains in both Non-alcoholic ready-to-drink and Sparkling across the majority of our markets."
Bogdanovic said that while the economic outlook remained uncertain, the company was "clear" on the opportunity and direction for its business and was investing to strengthen its capabilities to drive long-term performance, underpinned by further advances on sustainability.
"Looking to 2021, we will continue adapting fast in a dynamic market and partnering with our customers to drive a strong recovery in currency-neutral revenues, along with a small increase in EBIT margin.
"We move forward with confidence and resolve to continue adapting to win."
At 0842 GMT, shares in Coca-Cola HBC were up 4.6% at 2,363p.