CMA blocks Sainsbury's-Asda merger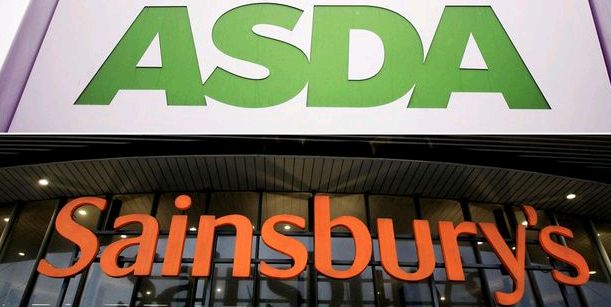 The Competition and Markets Authority has blocked Sainsbury's proposed £10bn merger with Asda on the basis that it would leave shoppers worse off.
Chair of the inquiry group, Stuart McIntosh, said: "It's our responsibility to protect the millions of people who shop at Sainsbury's and Asda every week. Following our in-depth investigation, we have found this deal would lead to increased prices, reduced quality and choice of products, or a poorer shopping experience for all of their UK shoppers.
"We have concluded that there is no effective way of addressing our concerns, other than to block the merger."
Sainsbury's, Wamart and Asda have mutually agreed to terminate the transaction.
Sainsbury's chief executive officer, Mike Coupe, said in a statement: "The specific reason for wanting to merge was to lower prices for customers. The CMA's conclusion that we would increase prices post-merger ignores the dynamic and highly competitive nature of the UK grocery market. The CMA is today effectively taking £1bn out of customers' pockets.
"Sainsbury's is a great business and I am confident in our strategy. We are focused on offering our customers great quality, value and service and making shopping with us as convenient as possible."
Asda CEO Roger Burnley said: "Asda's DNA is delivering low prices for hard working families and that will never change. We were right to explore the potential merger with Sainsbury's, which would have delivered great benefits for customers and supported the long term, sustainable success of our business.
"We're disappointed with their findings but will continue to find ways to put money back into customer's pockets and deliver great quality and service in an ever changing and demanding market. I have always been hugely aware that the last year has been an unsettling time for all of our colleagues and am immensely grateful for their commitment and dedication during that time. Our focus is now on the most important job we all have - delivering for our customers."
According to Bloomberg, Walmart is exploring options for its Asda unit which include an IPO.
By 1015 BST, Sainsbury's had already traded 95% of its daily average volume, while the average FTSE 100 stock had turned over just 12.50% of its daily volume. The shares were down 5.2% at 214.94p.
Neil Wilson, chief market analyst at Markets.com, questioned where Sainsbury's will go from here.
"Sainsbury's is the squeezed middle, losing market share to discounters and simultaneously losing out to more premium brands," said Wilson. "While Aldi and Lidl consistently gain market share and Tesco rebounds, Sainsbury's is feeling the pinch. The worry is that it had no credible plan except this merger."
He added that "this could well be the time for Coupe to exit".
Sophie Lund-Yates, equity analyst at Hargreaves Lansdown, said the CMA's decision doesn't come as a huge surprise, after its initial ruling demanded severe compromises if the deal was to be approved, one of which was selling one of the brands altogether.
"Sainsbury's response that it was only prepared to sell a small number of stores simply wasn't enough to appease the competition regulator," she said.
"This is undoubtedly a blow to Sainsbury's, which was relying on the merger to rejuvenate what's been a paltry performance of late. Sainsbury's position in the middle of the pack makes for tough going as the supermarket space is a crowded one, and the group faces fierce competition from above and below. That's partly why margins have been hovering around the 2.5% mark, and the deal would have acted as a catalyst to get margins moving. To make things worse, there's now scope for another buyer to invest in Asda, which would result in the chain becoming a more active competitor for Sainsbury."
Russ Mould, investment director at AJ Bell, said: "All attention now turns to Sainsbury's and how it will no longer be able to lean on Asda to drive earnings.Its sales have been weak and the customer experience in its stores has been getting worse.
"Sainsbury's chief executive Mike Coupe needs to have a radical Plan B to save the business otherwise his days are numbered with the supermarket. Coupe was caught singing 'We're in the Money' following the initial news that Sainsbury's planned to merge with Asda. Today you're more likely to hear Bonnie Tyler blasting down the aisles of Sainsbury's supermarkets. Coupe is holding out for a hero: they've got to be strong and they've got to be fast otherwise Sainsbury's problems will just get worse."
According to data from Refinitiv, the Sainsbury's-Asda deal is the second largest to be withdrawn so far this year and the ninth largest withdrawn retail deal on record.
"Despite a 65% fall in the value of withdrawn M&A year-to-date, the number of deals withdrawn so far this year has increased and is at its third highest level this last decade. 1,219 deals with a combined value of $822.4bn were withdrawn during 2018, the highest by value since 2016 and by number of deals since 2009," it said.